Following the MediaPad M3 Lite 10 , which we talked about the other day, the Chinese company Huawei announced another tablet.  It is called MediaPad M3 Lite 8.0.
The novelty was told by our colleagues from GSMArena .  According to their information, Huawei MediaPad M3 Lite 8.0 has an 8.4-inch display with a resolution of 1920x1200 pixels, two Harman / Kardon speakers, a MicroSD memory card slot, and two 8-megapixel cameras, one on the back side and the other on the back, On the front.  The tablet is based on the eight-core Qualcomm Snapdragon 435 processor, which, depending on the version, is supplemented with 3 or 4 GB of RAM and a 32 or 64 GB drive.

The Huawei tablet is powered by a 4800 mAh battery, for charging it has a MicroUSB connector.  Like MediaPad M3 Lite 10, the new MediaPad M3 Lite 8.0 is equipped with a fast fingerprint scanner.  It is built into the Home button located below the display.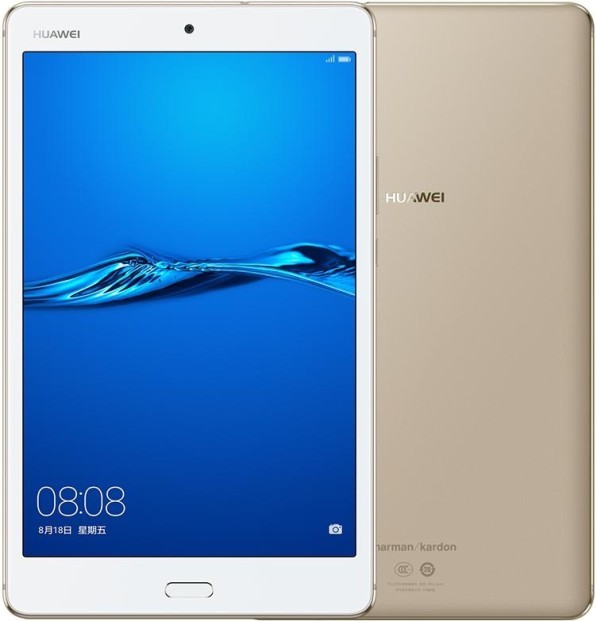 Specifications Huawei MediaPad M3 Lite 8.0:
Display: 8 inches, IPS, 1920x1080 pixels;
SoC: Qualcomm Snapdragon 435, eight-core Cortex-A53 processor with a clock speed of 1.4 GHz, graphics Adreno 505;
Memory: 3 or 4 GB of operating and 32 or 64 GB of internal memory, support for microSD memory cards (maximum 128 GB);
Battery: lithium-polymer at 4800 mAh;
Cameras: 8-megapixel main and 8-megapixel front;
OS: Android 7.0 Nougat with EMUI 5.1;
Dimensions of the case: 213,3?123,3?7,5 mm;
Weight: 310g.
When and at what price Huawei MediaPad M3 Lite 8.0 goes on sale, is not specified.  It is known only that it will be available in two versions: with Wi-Fi and Wi-Fi + LTE.


Related Products :