Of course, the guarantee of compatibility with a certain series of processors makes specialized adaptations for removing the cover of the heat distributor sufficiently reliable and convenient tool, but to purchase not the cheapest accessories for several cases of use is costly.  As AKIBA PC Hotline website explains, one of Japanese manufacturers found a way out by offering a universal Delid Master device that is suitable for removing the cover not only with Skylake-X, but also with most of the previously released processors using a plastic thermal interface.
The secret of this versatility lies in the adjustable sizes of the "sponges" of this close analog of the metal yews.  The distance between the elements of the structure can be adjusted to almost any processor using a screwdriver.  This procedure requires concentration and attention, but it avoids the replacement of the "snap" after the release of the new generation   processors.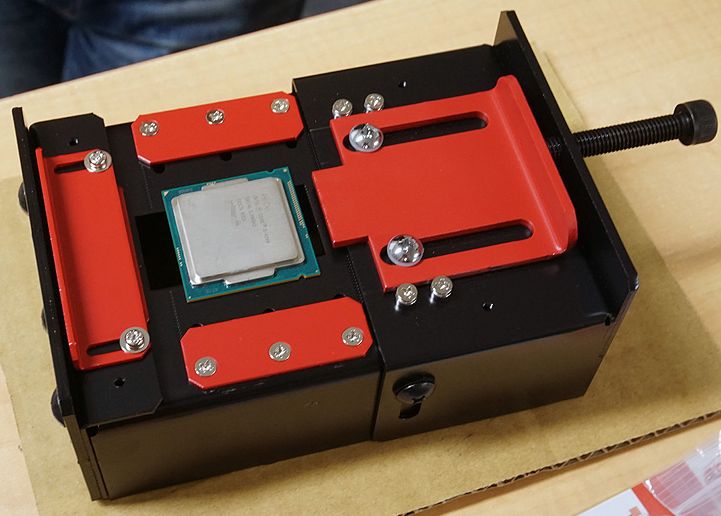 As in most other devices of this type, the cover is displaced by a screw mechanism, for rotation of which a special handle is provided in the delivery set.
Moreover, the kit includes a separate universal device for mounting the cover of the heat distributor to the processor after replacing the standard thermal interface.

Related Products :