A few days appeared a new window 7 builds 7068 .The last release  (7057) showed some improvement in several application and one build after another this promising operating system reaches a high level of maturity .
As before we compiled all old builds performances with this new one on a small performance preview for windows 7 , Our test system is the same as before, and it includes :
Processor : Core 2 Duo E8500 @ 3.6 GHz (450 MHz x8) , 1.15v,

Motherboard : Biostar Tpower Ip45 .

Memory : 2x 1 GB Ocz Reaper extreme 1150 MHz (5-5-5-11) . (@1180 MHz)

HDD : Raid0, 2x Seagate 320 GB
Without excess words let us pass directly to the benchmark , we will start from daily use application (Compressing / Decompressing) .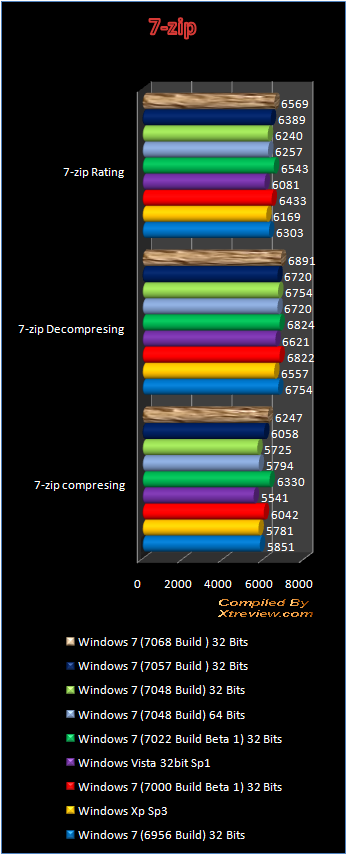 Finally, we deal here with the fastest operating system from windows for compressing and decompressing performance , the new build was faster than windows xp windows vista and even the fastest until today beta version 7022 . This new build has about 3-5 % faster than windows vista .
The same figure was observed under Everest , this new build leads all other operating systems . The 9251 MB/s as memory read is the highest value observed until today using this system with current overclock setting .
Alas Super Pi benchmark shows an average result  .
For HDD, we have the worst result for HDD read and a good result for write , most likely there is something wrong with the Sata/Raid driver  .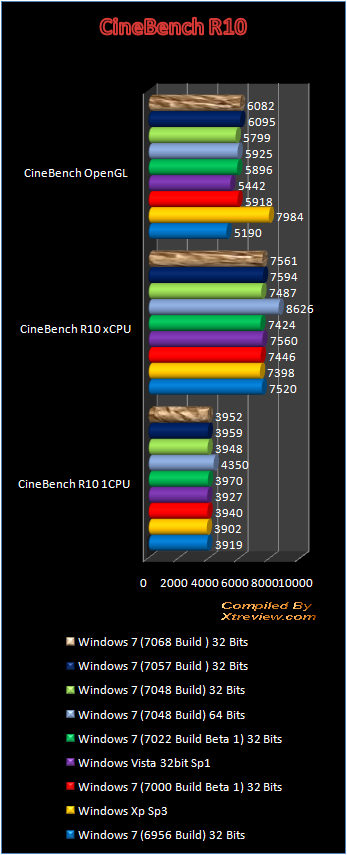 Nothings special was observed under Cinebench .
Well here we can see a huge of boost under 3D application compared with the last 4 Builds .
The high graphic performance was also confirmed under 3D2006 .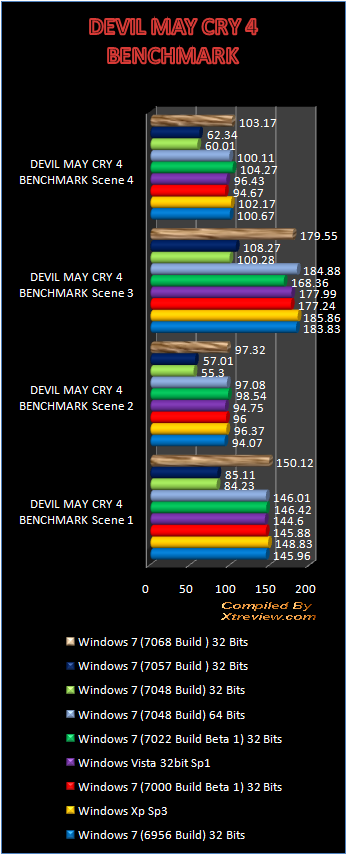 Finally, Devil may cry 4 reflect an awesome performance , for real gaming under this game using this new build is the fastest : better than window XP , Vista or any previous windows 7 build  .

Overall :  we are pretty happy with new build performance . 1) it has the best archiving performance . 2) good performance in other application 3) Very high performance under real game , we hope to see even better performance with the next build.

I will keep you updated with more windows 7 performance preview with the arrival of next release .


Related Products :