Prior to the review of GeForce GTX 1060 graphics card left a few days , but we now have an opportunity to assess its performance level  .  The site PCEVA published the first results of synthetic tests trends in benchmark 3DMark Time Spy.  Also GeForce GTX 1060 compared to Radeon RX 480, Radeon R9 Fury, GeForce GTX 1070 and GeForce GTX 1080.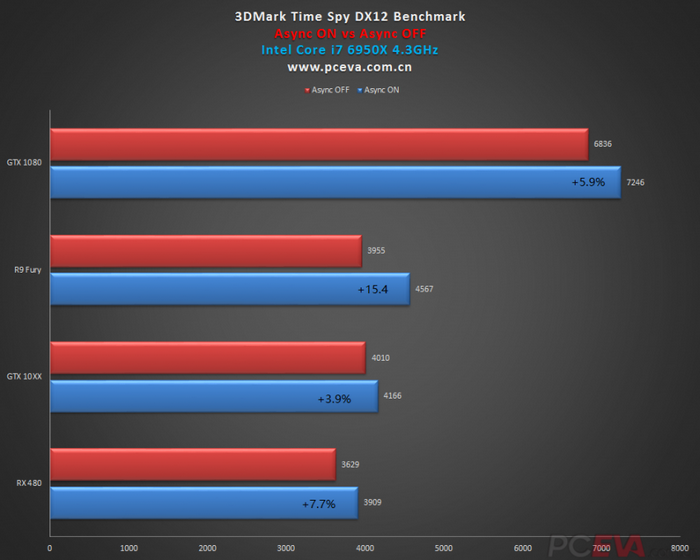 Graphics cards have been tested on two platforms with processors Core i7 6950X and Core i7 6700K.  The graph above shows the performance of the video card itself (Graphics score), the blue columns show the performance of the activated asynchronous computations, and red - without them.  red chart columns in turn below show the performance of graphics cards, and blue - the performance of the entire system.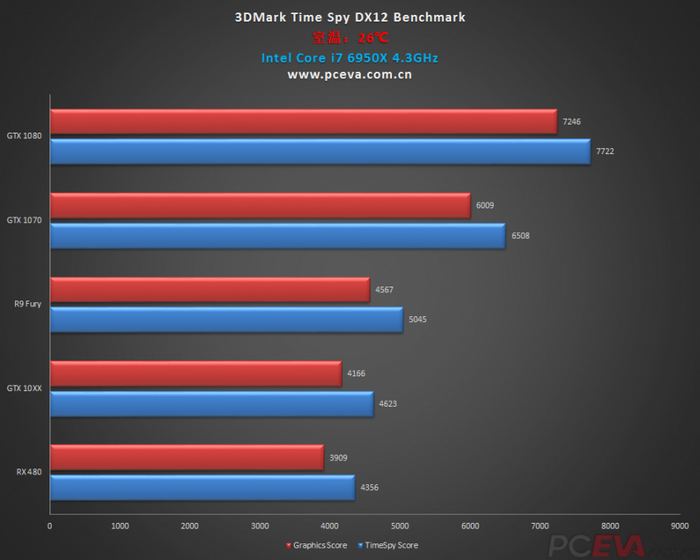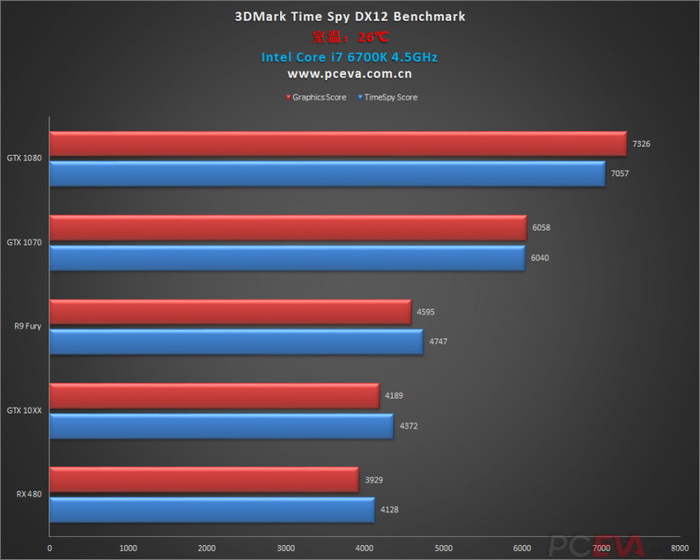 The novelty was tested in 6   games, Rise of the Tomb Raider, Just Cause 3, Call of Duty 12 (Black Ops 3) and Doom 4 with Full HD resolution ( 1920 x 1080 pixels), 2K (2560 x 1440 pixels) and 4K (3840 x 2160 pixels).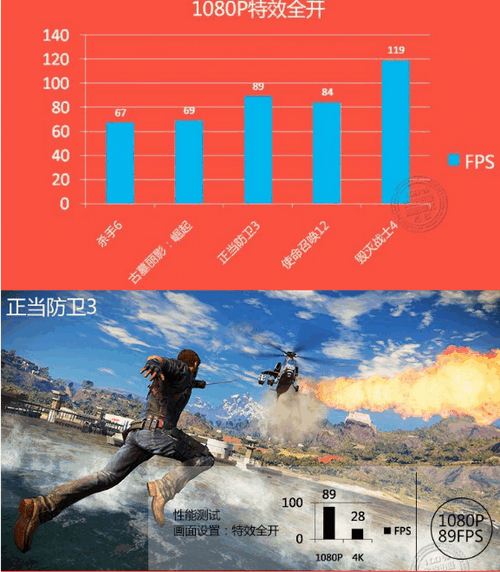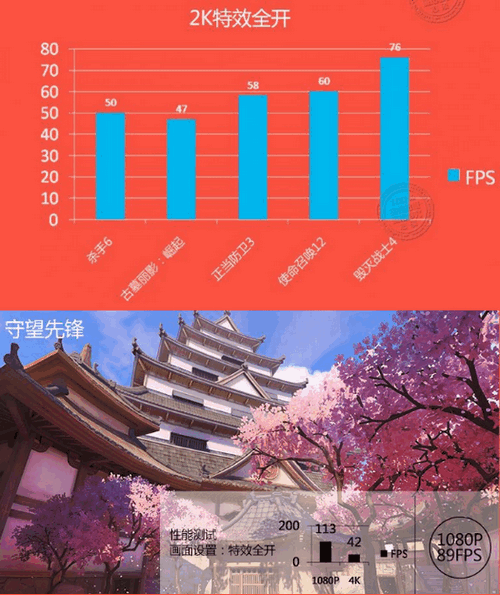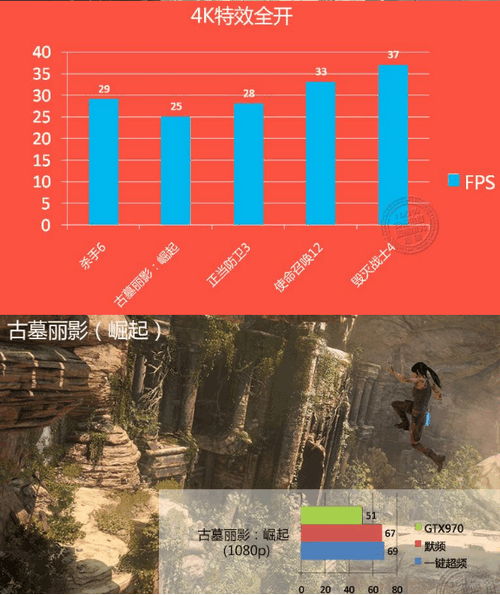 In addition to the test results were published a few images GeForce GTX 1060 Colorful design and Gainward companies.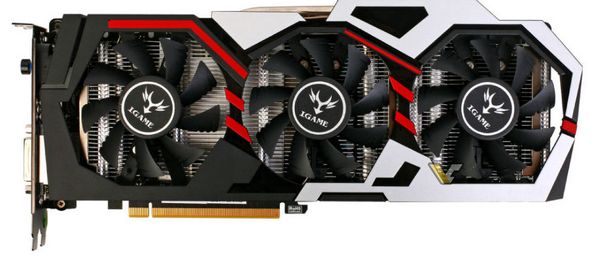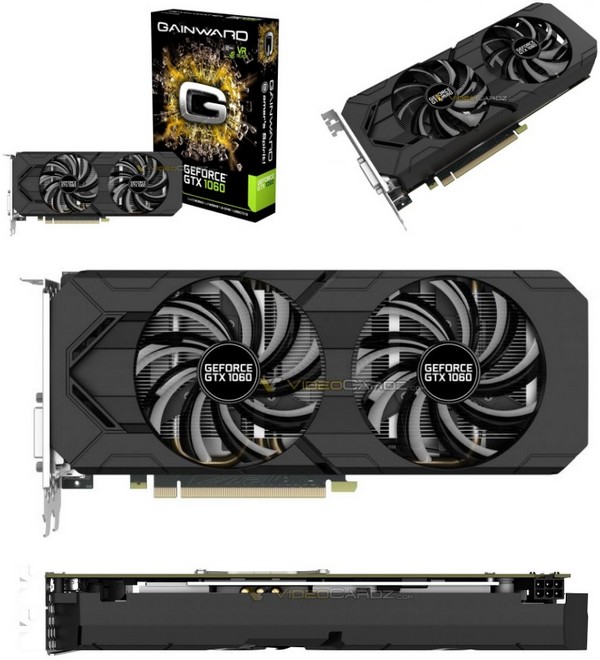 Video cards Colorful GeForce GTX 1060 U Top and GeForce GTX 1060 X Top will have large cooling system with three fans, which together will differ only design the casing.  New items will be carried out on the same printed circuit board with the power system with the 5 + 2-phase and two 6-pin power connectors.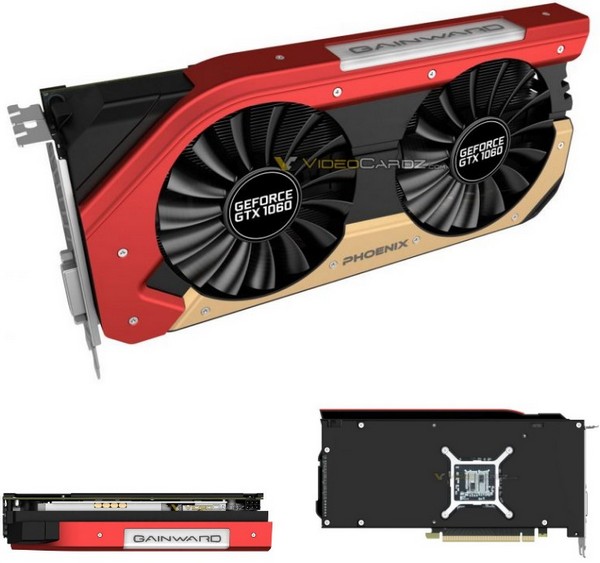 Regarding the cards from Gainward, they will be at least two.  Video card Gainward GTX 1060 Phoenix will receive a three-slot cooling system height, enhancing the metal plate, one 6-pin power connector, and is likely to factory overclock.  The second card will receive a dual slot cooling system, and most likely it will be a low-end solution.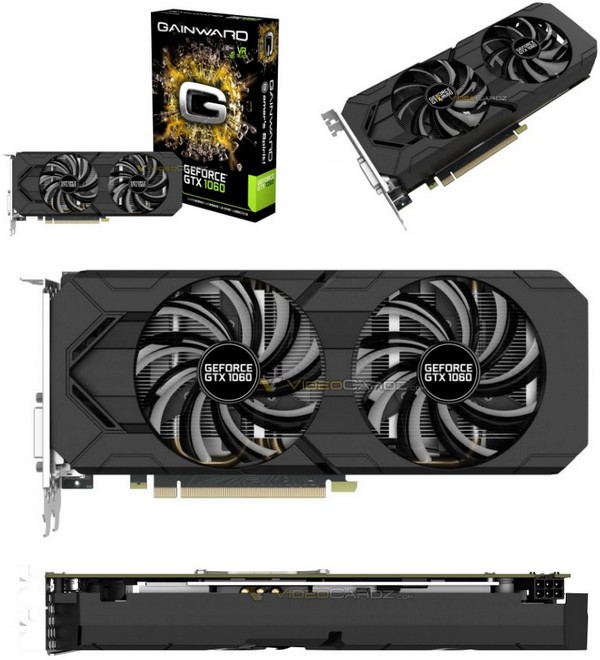 Select Rating :

The first results of synthetic and gaming tests graphics card NVIDIA GeForce GTX 1060
Add Comment ( 1 )
THE FIRST RESULTS OF SYNTHETIC AND GAMING TESTS GRAPHICS CARD NVIDIA GEFORCE GTX 1060