According to Intel: "It's been almost 40 years since Intel Corporation introduced its first microprocessor based on the x86 architecture - Intel 8086. Since its launch on June 8, 1978, the 8086 microprocessors have become the basis for IBM's first personal computers and have literally changed our peace".  Since then, the x86 instruction sets have been constantly expanding and replenished with new sets, so today microprocessors support not hundreds but tens of thousands of commands that accelerate hardware calculations in some way.  The number of patents that protect ISA x86 exceeded 1,600.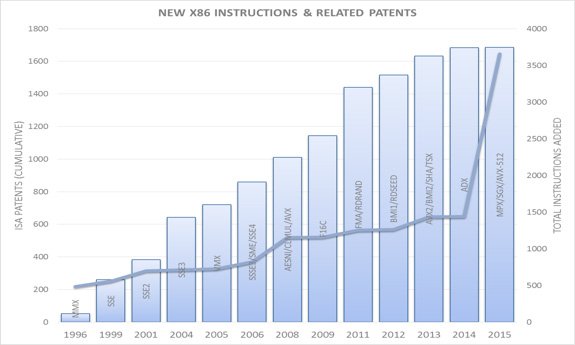 One of the earliest improvements in the x86 ISA command set was the MMX (MultiMedia eXperience) technology, introduced in 1996, which accelerated calculations related to audio processing, 2D and 3D graphics, video, speech synthesis and recognition, and transmission algorithms Data.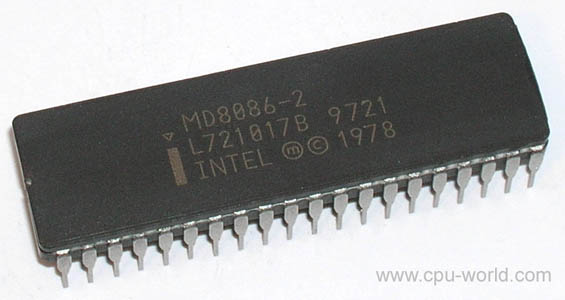 The expansion of Streaming SIMD Extensions (SSE) introduced in 1999 included specialized commands for applications that work with huge amounts of floating-point numbers of single precision (3D geometry, 3D rendering, encoding and decoding video).  Another improvement in SIMD technology was Streaming SIMD Extensions 2 (SSE2), which optimized streaming over the Internet and appeared in Pentium 4 microprocessors and Intel Xeon processors.  The SSE2 expansion included 144 new 128-bit SIMD instructions that allowed to increase the productivity of multimedia applications, optimize content creation, and work of scientific and engineering applications.
"In the years that followed, Intel continued to improve the SIMD capabilities of its processors by introducing the SSE3, SSSE3 and SSE4 extensions, which increased performance in multimedia tasks, in image and 3D graphics applications .In 2011 Intel processors developed the Advanced Vector Extensions (AVX), AVX2 and AVX-512, which allowed to increase the productivity of systems in such applications and workloads as scientific modeling, financial data analysis, artificial intelligence / depth training, 3D modeling and analysis,  Image processing, audio and video, encryption and data compression. "
To accelerate the launch on Intel platforms of applications on separate partitions, a set of Virtual-Machine Extensions (VMX) is introduced, and for productivity increase - Transactional Synchronization Extensions (TSX).  There is a set of instructions for encryption of AES New Instructions (AES-NI) and Secure Hash Algorithm (SHA) for message authentication, digital signature and data integrity.  Protection from malicious attacks was provided by Intel Memory Protection Extensions (MPE), Intel Safer Mode Extensions (SMX) and the latest development - Software Guard Extensions (SGX), which is a tool for protecting specific code and data from disclosure or modification through the use of protected Memory areas for their execution.

Finally, more recently, Intel introduced patented improvements to the command set architecture to support Intel Optane technology, including 3D XPoint, which minimizes latency and improves system performance when performing workloads that have special storage requirements and storage performance.  This development does not end there.  

Select Rating :

X86 turns 40
Add Comment ( 1 )
X86 TURNS 40