For many it was a surprise that Intel has decided to submit to the lineup of processors Core i3 generation Kaby Lake model with an unlocked multiplier. New proessor is called Core i3-7350K.
Despite the fact that the novelty still not officially introduced, it has already managed to get into the hands of our colleagues  , who immediately tested it. Recall that the Core i3-7350K CPU has two physical cores and four computational threads that work "out of the box" with a base frequency of 4.2 GHz. TDP level slightly above 51 watts for conventional Core i3, and is 60 watts. Approximate cost - $ 180.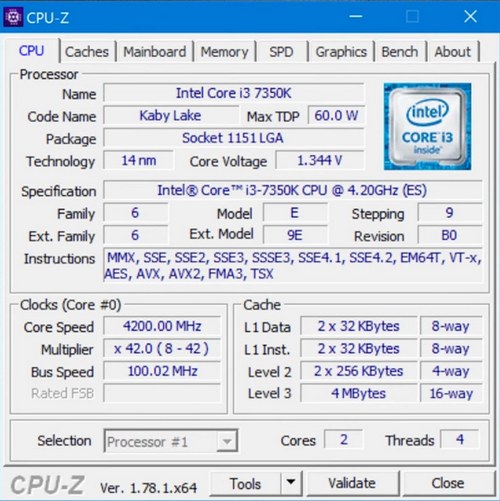 Core i3-7350K processor was tested at its base frequency with voltage 1.344 V, as well as overclocked to 4.8 GHz with a voltage of 1,280 V. When overclocking the CPU temperature did not cross the mark of 70 degrees Celsius, and a similar pattern was observed when accelerating recently tested CPU Core i5- 7600K, while the Core i7-7700K "warmed up" warmed above 80 degrees Celsius.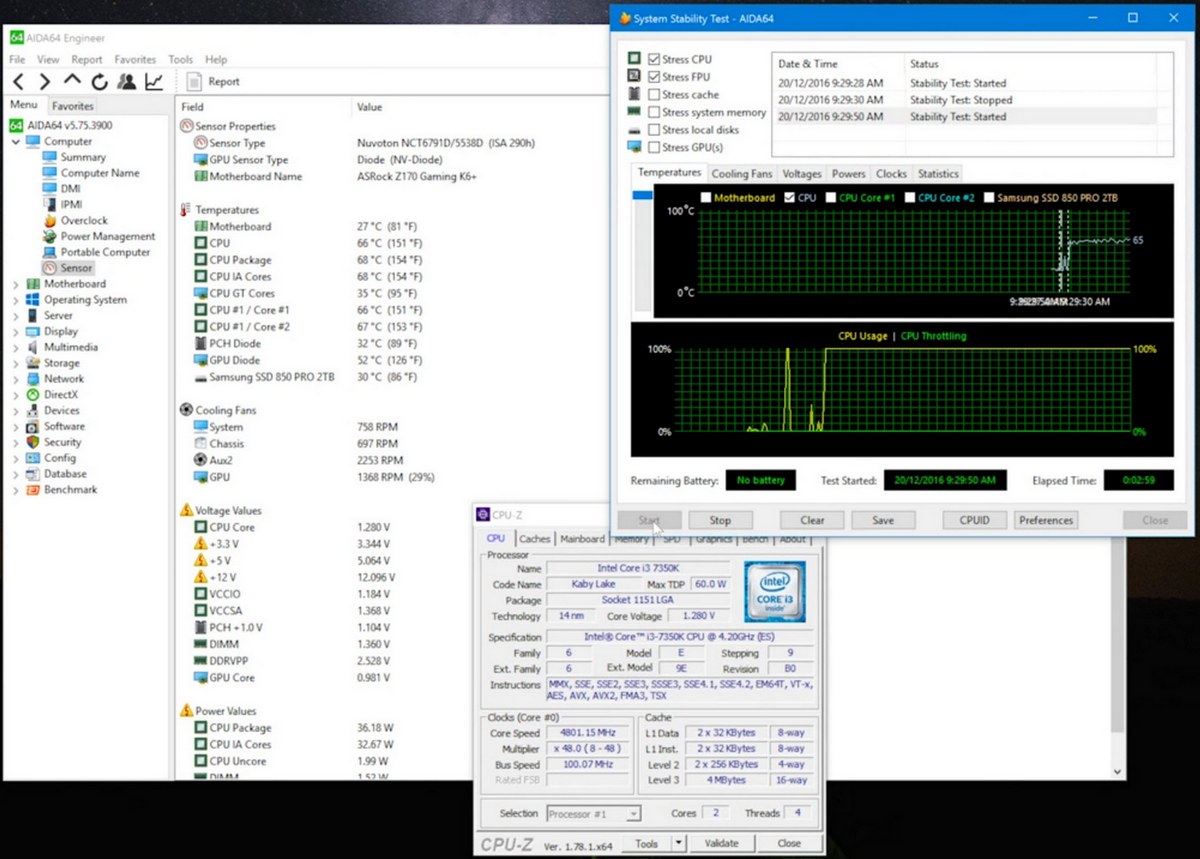 Performance tests have demonstrated that the performance of a single core Core i3-7350K processor performance approximately same as Core i7-4790K and Core i7-6700K core. In the test, Cinebench R15 novelty scored 177 and 200 points from the reference and overclocked frequencies, respectively. The novelty could get ahead of the 4-core processor Core i5-2500K, showing in stock and overclocked 459 and 517 points, respectively.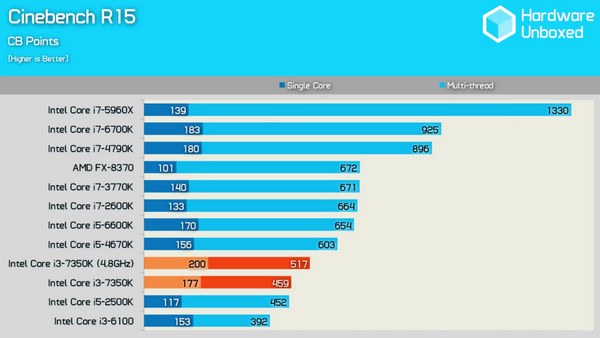 In Adobe Premier Pro CC and Excel 2016 "Monte Carlo Simulation" new processor was able to catch up and overtake the Core i5-2500K only at higher frequencies. In the test, PCMark 8 on a standard frequency novelty showed results close Core i5-2500K, and was able to get ahead with overclocking Core i5-6600K and crept close to the Core i7-5960X. Finally the test SiSoftware Sandra 2016 Bandwidth showed almost the same results as the representatives Skylake family.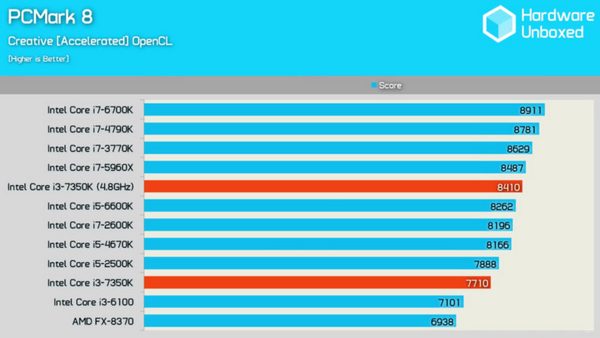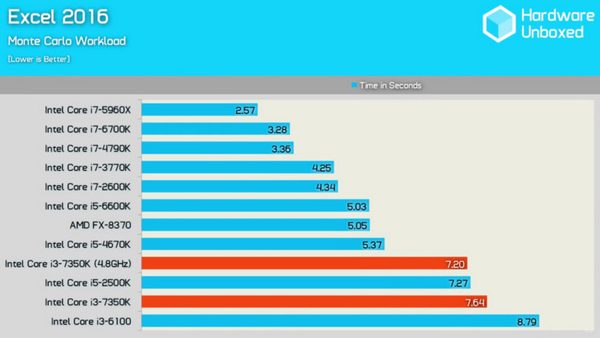 The Core i3-7350K CPU games tested with the graphics card NVIDIA Titan X (Pascal). The processor in the end turned out to be a bottleneck, which is not surprising, because it is at least 4-streaming, but still 2-core processor. Nevertheless, the novelty in all tests was able to get ahead of Core i5-2500K, and was able to catch up with even Core i7-2600K.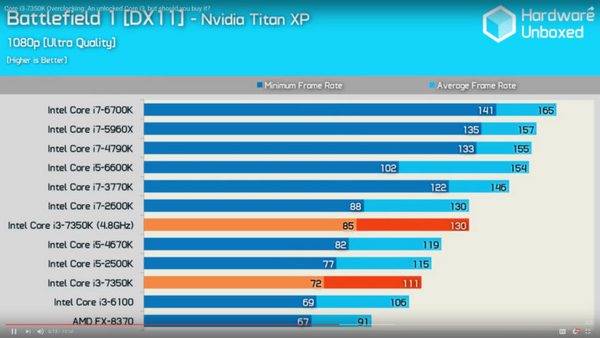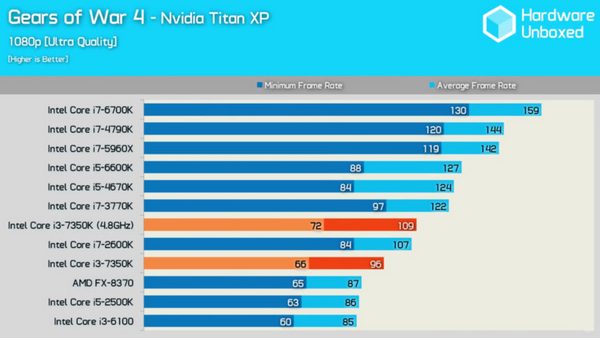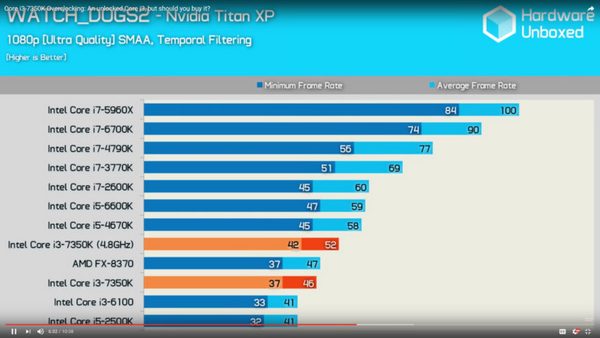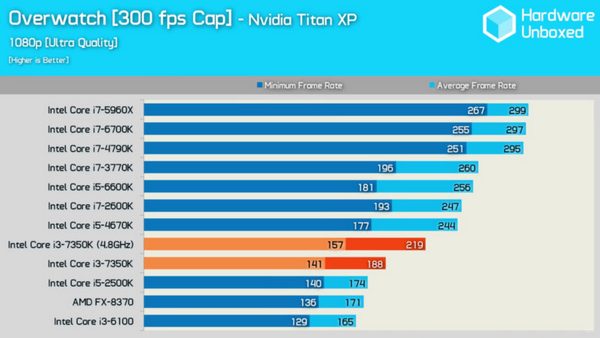 Finally, the results presented below the power tests.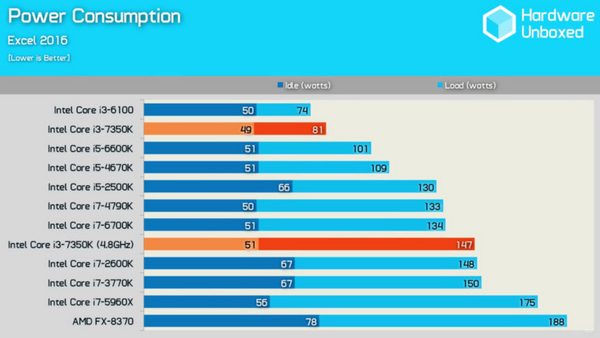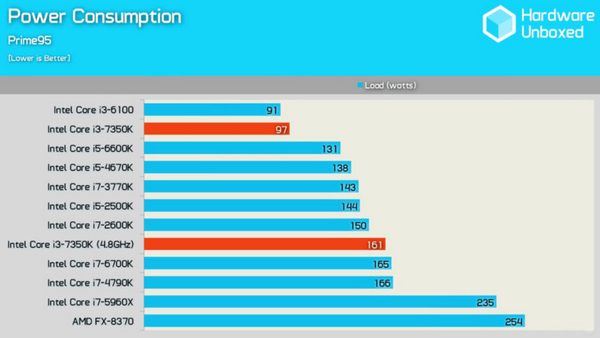 Select Rating :

Intel Core i3-7350K Benchmarks - the first Core i3 with an unlocked multiplier