AMD start selling professional graphics cards family Radeon Pro WX-based Polaris graphics processor generation still in November , but in view of our Japanese colleagues from the site AKIBA PC Hotline news came just now.  All three new series of graphics solutions have appeared in Japanese retail unpacked.
All three cards are equipped with a jacket cooling system characteristic blue color, which is somewhat similar colors Christmas-tree decorations.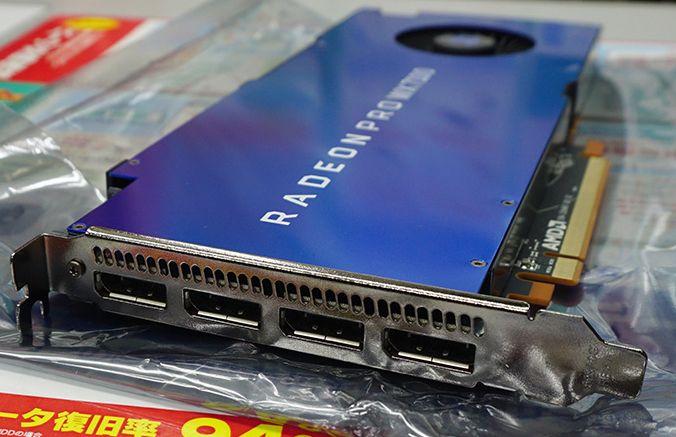 The older of the graphical solutions by name Radeon Pro WX 7100 has 2304 stream processors (Polaris 10) and 8 GB of GDDR5 memory type.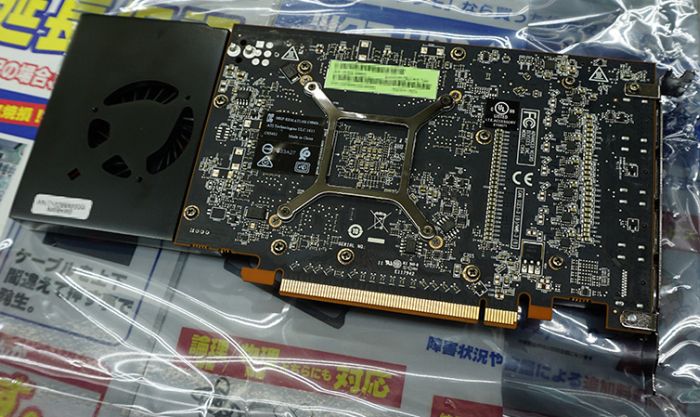 This graphics accelerator required only six-pin auxiliary power connector.  TDP level does not exceed 130 watts, and AMD claims that this is the most productive solution for graphics workstations, occupying  only expansion slot.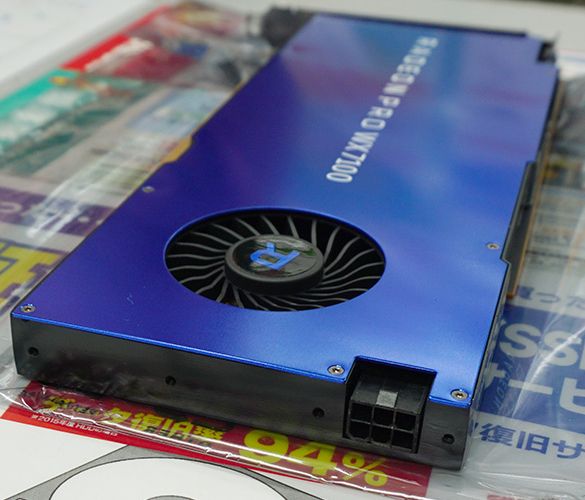 Cooling shroud is exposed beyond the printed circuit board that allows you to organize the air intake on both sides of the video card.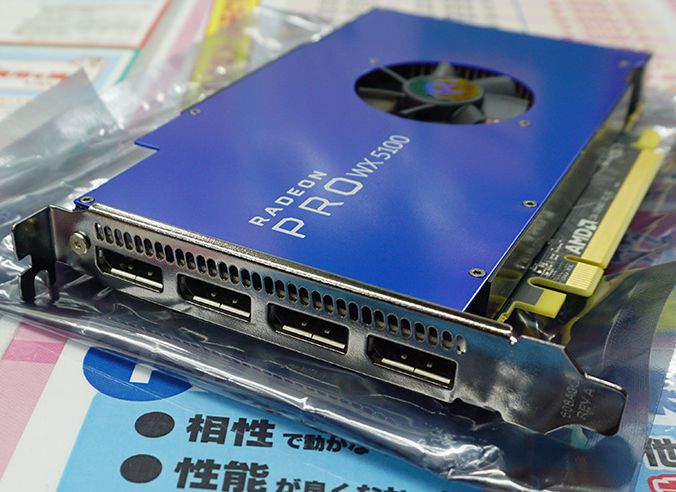 5100 Radeon Pro WX is a step below, but also uses the graphics processor Polaris 10 and 8GB of GDDR5 memory type.  Number of active stream processors reduced to 1792 pieces, and TDP level is reduced to 75 watts.

On the back - the same set of DisplayPort outputs.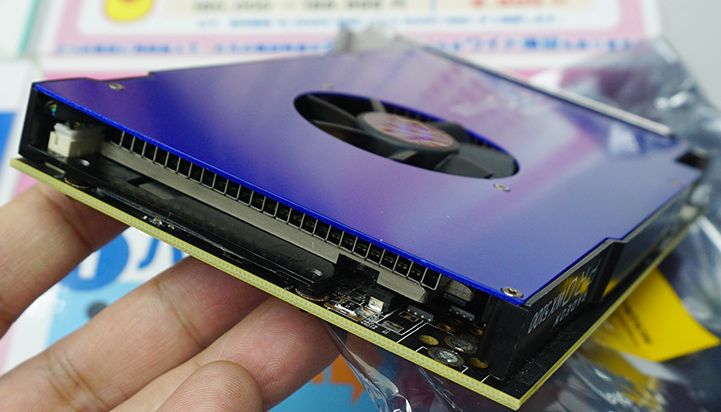 Graphics card connector for additional power supply is not required, and the cooling case is not exposed beyond the PCB.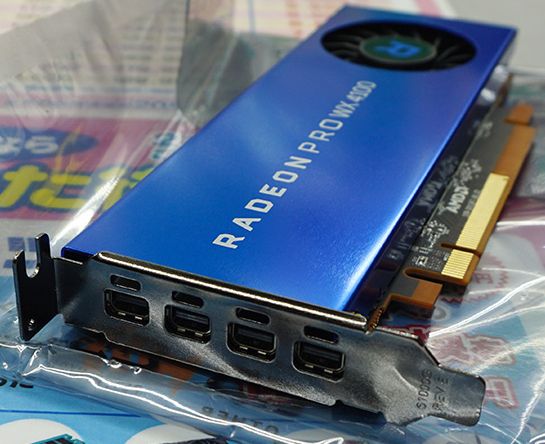 Radeon Pro WX 4100 managed to make not only one slot, but also a low profile.  Connect up to four monitors, the video card only allows through the use of connectors mini-DisplayPort.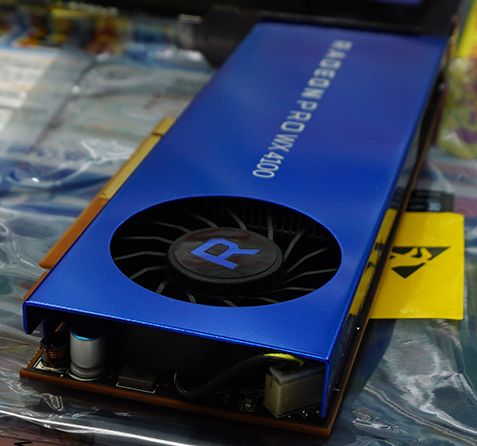 At the heart of this lies the GPU accelerator Baffin (Polaris 11) 1024 stream processors, amount of memory GDDR5 memory is limited to 4 GB.

TDP level does not exceed 50 watts, the graphics card connector for additional power supply is also not required.  

Select Rating :

Graphics card Radeon Pro WX on sale