Intel company described  in detail the new version of its student netbook in the exhibition ceBIT 2010 in the beginning of March. The deliveries of corresponding products, prepared in Intel standard design  , had to begin in this half-year. Yesterday on the company site appeared a press release, which announces the beginning of deliveries of new generation computers classmate PC.
Let us recall that the new generation student netbook obtained a rotary sensory screen standard size 10.1 with the support to 1024 X 600 resolution, which is protected from water and scratches. Producers can install screen with the resolution 1366 X 768 points. The netbook case protects it from mechanical damages and the consequences of drop . The heart of computer is the processor atom n450 with  default frequency 1.66 GHz and the built-in graphic system, the memory volume is equal to 1 Gb. For storing data is intended the solid-state disk with volume 16 or 32 Gb or classical HDD with 160 Gb volume. The net adapters LAN 10/100 Mbit/s and Wi-Fi 802.11 b/g/n can be supplemented with 3G- modem, adapter wiMAX, with sensor GPS and adapter bluetooth.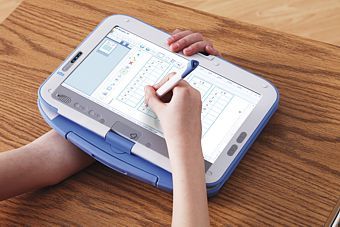 The memory card reader device is 3- in -1 and Web- camera with 1.3  mp supplement the functionality of this device. Depending on assembly, netbook can be equipped with four or six cell battery, which ensures the operation time up  to six or eight hours, respectively.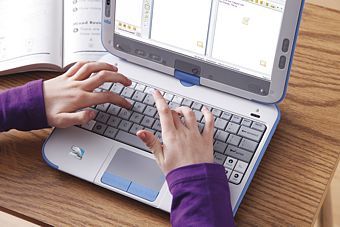 Intel partners  will begin to supply classmate PC new generation for USA markets , Canada, Australia, Argentina, China, Germany, India, Mexico, Portugal, Spain,


Related Products :