Our permanent readers know that in 3 June will be announced the dual core processors Pentium e2140 (1.6 GHz) and Pentium e2160 (1.8 GHz) witch cost $74 and $84 respectively, those processor will propose core architecture access on price less than $100. They will get 1 mb divided cache in the second level and support 800 MHz system bus. In the course of time they will replace  Pentium D processors.
We already published the review of this processor and in case of overclock Pentium e2xxx can easily clock to more than 3.0 GHz  frequencies  . Let us note that such processors are based on L2 stepping core allendale. However, the relationship price and overclocking potential in processors series Pentium e2xxx will be more attractive than in modernized Core  2 Duo e6xxx with 2 mb. cache in the second level.
The processors series Pentium e2xxx are not only noted in Price- list of European distributor, but also are sold in south Asia. In particular, the copy in question was purchased in Thailand.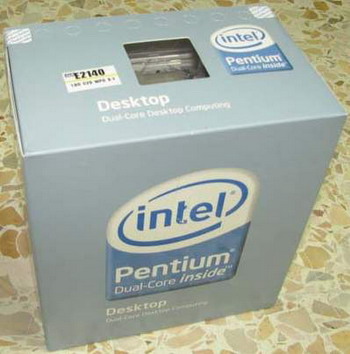 Here is the box processor.  
On the cover of heat-distributor it is possible to check the inscription Pentium dual-Core:
The processor Pentium e2140 (1.6 GHz) stepping L2 has a marking SLA3J. Concrete copy is prepared in Malaysia and packed on 27 April, 2007.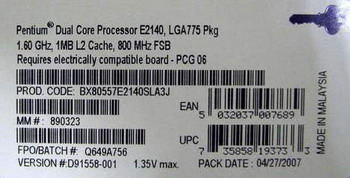 Regular cooler has aluminum base, whereas cooler for processors family core 2 Duo have copper base. Obviously, the level of heat emission in processors Pentium e2xxx is lower . However, overclock amateurs usually use more effective cooler .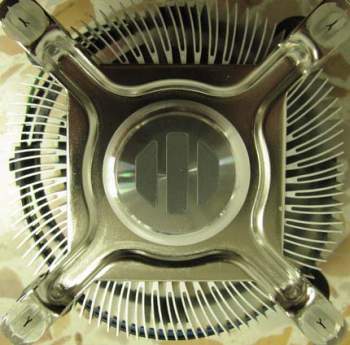 This processor was installed in motherboard asus commando (Intel p965), the vcore voltage used in overclock is 1.6-1.6375 v , as cooling system was used water cooling from swiftech production . At 3.52 GHz frequency this processor quietly passed tests, maximum overclock was 3545 MHz, which corresponds to 443 MHz frequency of system bus . The increase in frequency composed 120%.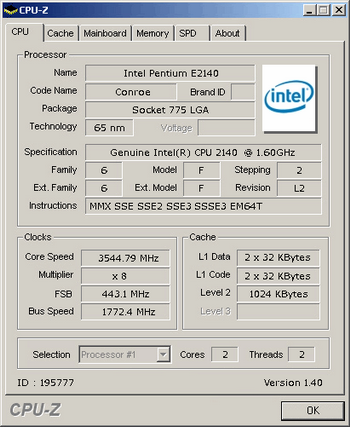 Most likely this overclock was limited by the FSB wall.


Related Products :