SoC Snapdragon platform 820 is designed to recover the leading position in the class of high-performance platforms .
In GeekBench benchmark in single-core mode, the novelty, which is based on the core architecture Kryo, ahead of all the processors used now Android-powered device.  Snapdragon scored 820 points in 2366, thereby beating Exynos 7420 by almost 60% and came close to Apple A9 (2529 points).  In the multi-core mode in the same test Snapdragon 820 also was the leader, gaining 5477 points.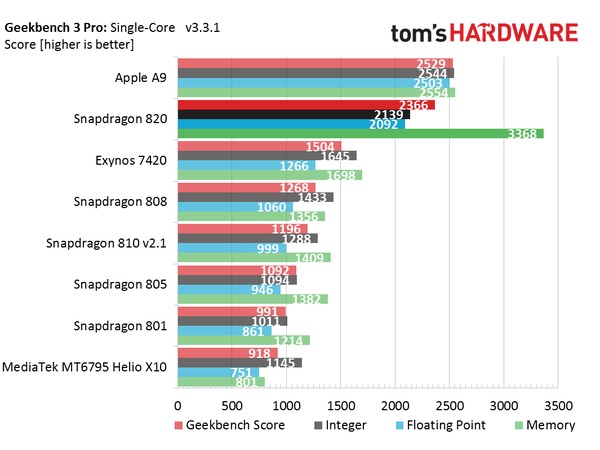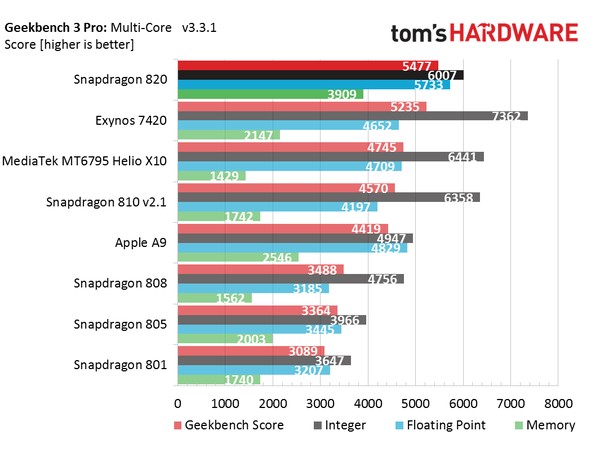 However, we note that the Snapdragon 820 for flagship smartphones next year, and Exynos 7420 is a platform this year, so the comparison is not quite correct.  Much more interesting is to see the novelty in comparison with the Exynos 8890.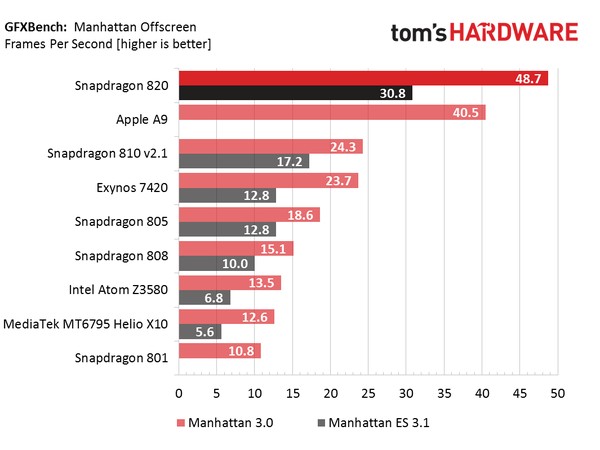 As for performance Adreno 530 graphics controller, which according to reports is improved Adreno 430, its performance is impressive.  The test performance Manhattan (benchmark GFXBench) mode Offscreen when display resolution of 1920 x 1080 pixels, the new product  almost twice surpassed Snapdragon 810 and Exynos 7420, and proved to be 20% faster than Apple A9.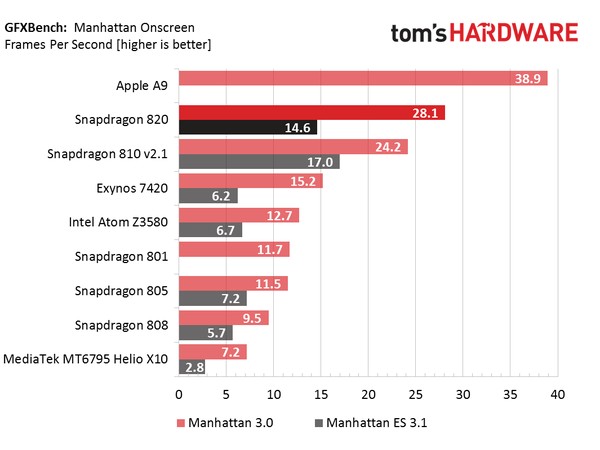 In the same test mode Onscreen, Snapdragon 820 chip working with a screen, whose resolution is 2560 x 1600, while competitors - 2560 x 1440 or 1920 x 1080 pixels, so the gap is not so impressive.  The most interesting comparison with the Exynos 7420, which is almost twice as inferior to the new platform Qualcomm.  The test Basemark X system Snapdragon 820 showed strong advantage over competitors.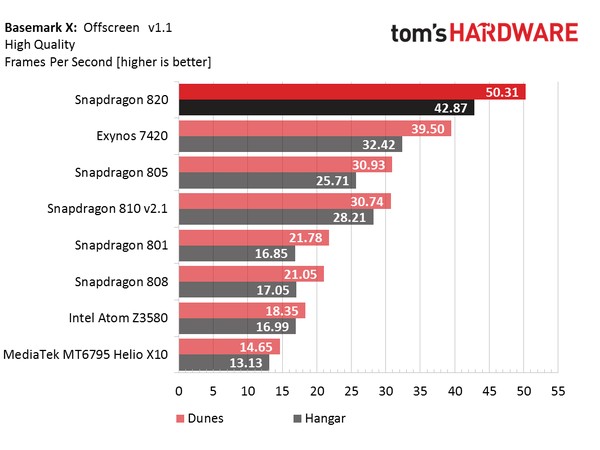 Finally, the performance test AnTuTu, results published resource GizChina, Snapdragon platform 820 scored an impressive 131,648 points.  It is almost twice the results Exynos 7420. And if you compare with the results of new platforms, Kirin 950 and Exynos 8890, the first in this test gained "only" about 80, 000 points, and the second - a little over 100 000. Snapdragon 820 has all chances to become the new leader in single-chip platforms.  But!  So far, the results are only preliminary.
At the end we add that data about a Windows-smartphone called HP Falcon were published.  This device runs on Qualcomm Snapdragon 820. The list of features includes a 5.8-inch display with a resolution of 2560 x 1440 pixels, as well as 20-megapixel main and a 12-megapixel front camera.  Note that the device is claimed only 1 GB of RAM, which seems ridiculous considering other characteristics.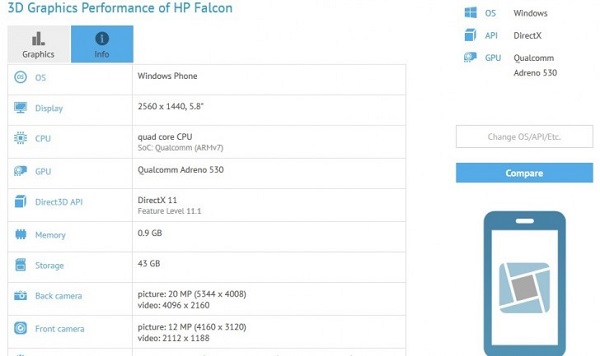 Related Products :