Corsair has introduced its first power supplies, made in the form factor of SFX. They are designed for compact assembly systems. New items are called  Corsair SF600 and SF450 , and have a capacity of 600 and 450 W, respectively.
Power supplies have a fully modular design,  all power cords are disconnected. New products have energy efficiency certificates 80 PLUS Gold and they are used only high-quality Japanese capacitors, capable of withstanding heat up to 105 degrees Celsius. Current 12 v line in SF600 is 50 A, while  SF450 - 37.5 A.
For heat dissipation  meets 92-mm fan, which automatically turns off when the load is less than 120 watts. The noise level at maximum load  is 27 dB (SF450), and - 35 dBA (SF600).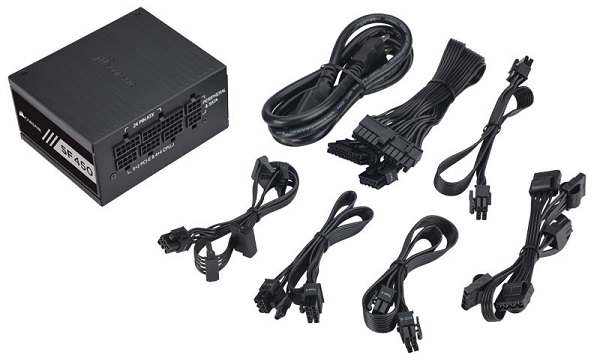 The manufacturer claims that the power supplies are able to work at least 100 000 hours, and provides a guarantee for a period of 7 years. Compact units Corsair SF600 and SF450 power already gone on sale, and their recommended price is $ 120 and 90, respectively.

 


Related Products :