Thermaltake has introduced a new line of compact PSY SFX size batteries called Toughpower SFX Gold, which are produced by OEM-order by Enhance Electronics.  The new line  included only two models, with a capacity of 450 and 600 watts, which as you can guess by the title, awarded with certificates of energy efficiency 80 Plus Gold.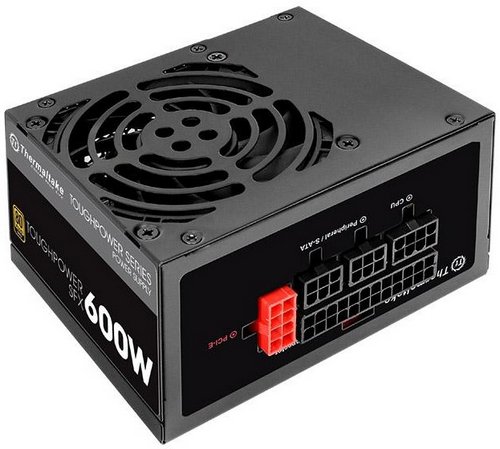 Power Supplies Toughpower SFX Gold have a fully modular design, meaning all cables updates are removable.  By the way, the cables are made flat for ease of laying of the side body panel.  Also the producer  use only Japanese capacitors, as well as active power factor correction circuit, according to the manufacturer that improves performance, reliability and stability.
Power supply units have  one line +12 V, which can  transmit a current of 37  and 50 amps for models with 450 and 600 W, respectively.  For heat removal in Toughpower SFX Gold fans installed 80 mm in diameter, which can stop at a low load and a maximum level which does not exceed 30 dB noise.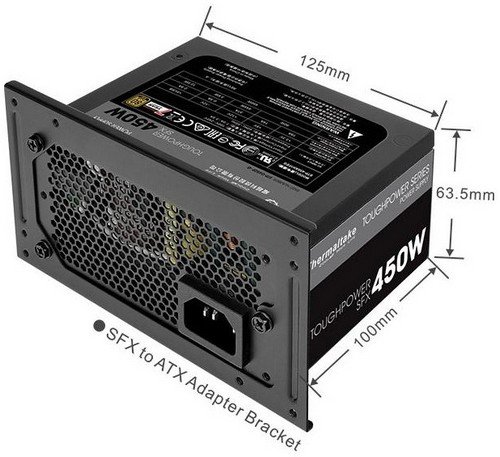 Dimensions of Power Supply Toughpower SFX Gold are 125 x 63,5 x 100 mm.  The manufacturer provides to its power supply warranty for seven years.


Related Products :