Thermaltake expands its range, and presents a full-size water block called the Pacific V-GTX 1080Ti Founders Edition Transparent , which, as you might guess by name, is designed to be installed on NVIDIA GeForce GTX 1080 Ti video cards in a reference design.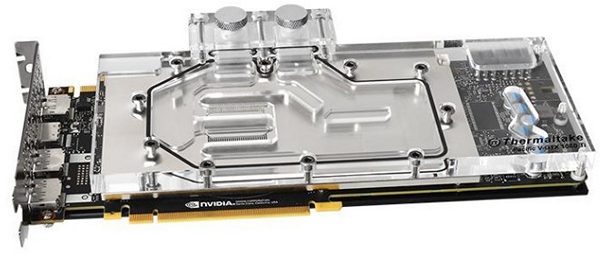 The base of the water block Pacific V-GTX 1080Ti is made of copper and protected from corrosion by a layer of nickel.  As in the case with any water-block with full coverage, the base of the novelty contacts not only with the graphics processor, but also with memory microcircuits, and with the elements of the power system.  Above the area in contact with the GPU, there is a "comb" of microchannels 0.5 mm wide.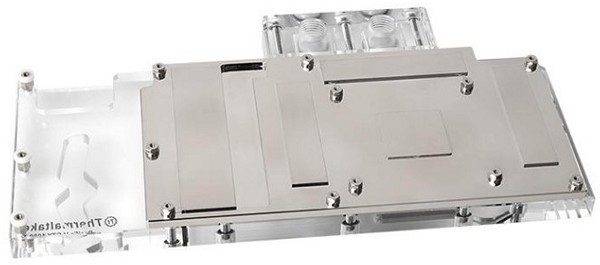 The top part of the water block is made of transparent acrylic, due to which the flow of cooling liquid is visible.  The Pacific V-GTX 1080Ti waterblock has four holes with a G1 / 4 "thread for connecting fittings, a black reinforcement plate made of 4 mm aluminum will be supplied with the waterblock .The water block dimensions are 22.6 x 131.2 x 238 , 5 mm, and it weight 890 g.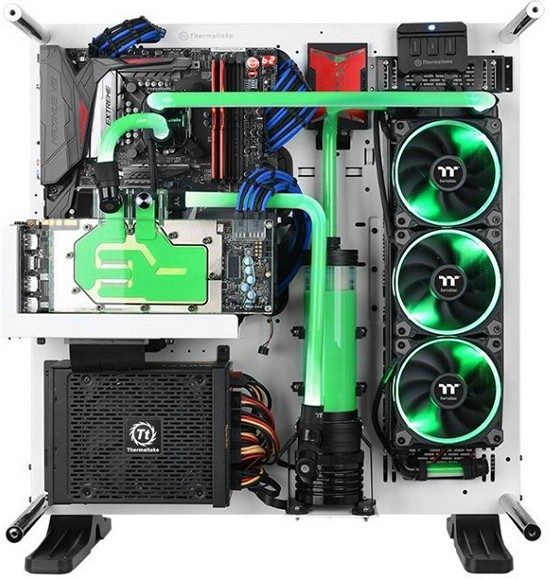 In addition to the water block, a set of thermal pads and a small syringe of thermal paste are supplied.  Unfortunately, the date of the start of sales and the cost of Thermaltake Pacific V-GTX 1080Ti Founders Edition Transparent are not yet known.


Related Products :