At the Chinese presentation of  AMD Ryzen 5 processors, as expected, there was a closed show of the Radeon RX Vega video card being prepared for the announcement.  Colleagues from the VideoCardz site have obtained better photographic material, on which it is possible to study the individual features of the reference  video cards design.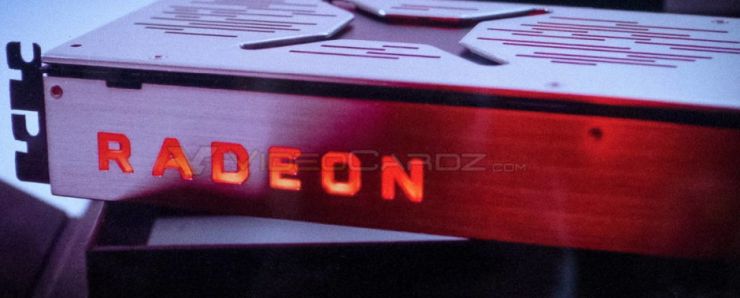 Let's start with the fact that the previously mentioned "black and white design" actually turned out to be not quite an exact interpretation of the images obtained from the laptop screen.  In fact, the Radeon RX Vega uses polished aluminum panels that have a characteristic texture and a silvery color.  The reinforcing plate on the back side of the PCB has a specific perforation.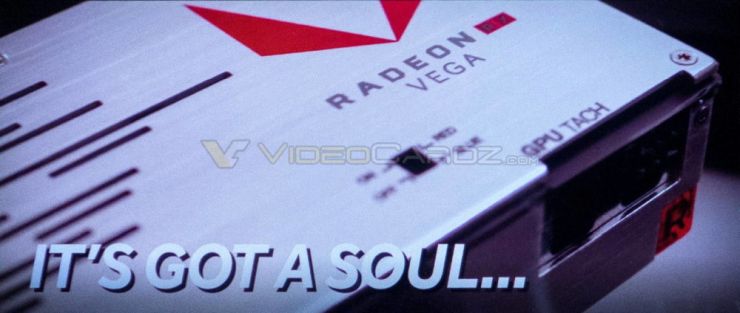 The pair of auxiliary power connectors adjoins the switch of the light indication of the degree of load on the graphics processor.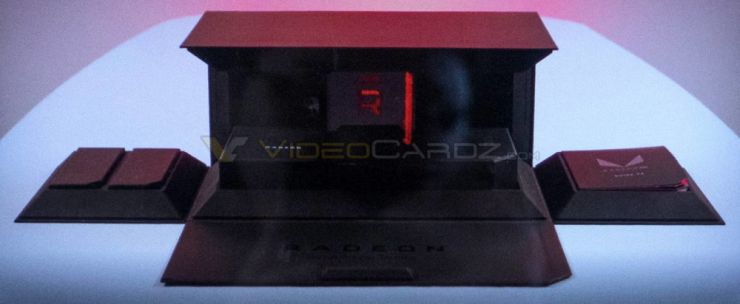 The impressive size of the packaging, in which the backlight can be provided (according to some sources), will surely become an attribute of some special configuration of the video card.  For example, this is how the Radeon RX Vega samples can be packed for reviewers .
The caption "it's almost ..." from the video can indicate the proximity of Radeon RX Vega announcement.  Colleagues believe that the full version of the video will be released to the public next week.


Related Products :