Formally, AMD's readiness to offer Radeon Instinct MI25 computing accelerators based on the Vega 10 graphics processor with 16 GB of HBM2 memory was first announced in December of last year, but only this month the company shared details about the timing of the novelty on the market, its characteristics And examples of practical application.
AMD showed a uniprocessor server system based on yesterday's EPYC (Naples), which placed on board four Radeon Instinct MI25 accelerators.  Like the Tesla V100, the Radeon Instinct MI25 accelerator is equipped with 16 GB of HBM2 memory, but its declared throughput in this case is almost twice as low.  In addition, the AMD product has a higher TDP value of 300W compared to 250W from NVIDIA.  

The declared performance level in single-precision calculations in the Radeon Instinct MI25 is slightly lower than that of the Tesla V100, but the performance in double precision calculations lags noticeably.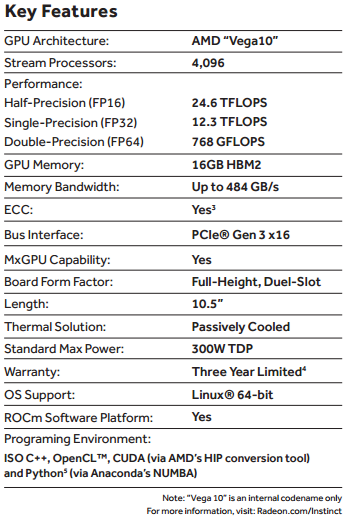 AMD is ready to talk more openly about the memory characteristics of the Radeon Instinct MI25 accelerators.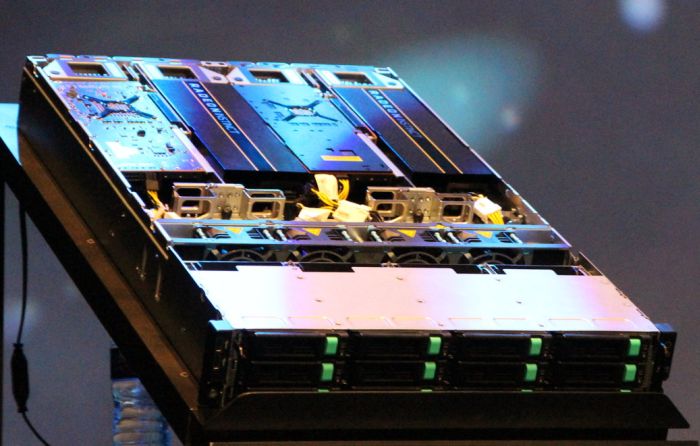 In the third quarter, Radeon Instinct MI25 accelerators will enter the market.


Related Products :