Samsung has also held a press conference yesterday at the exhibition MWC 2017, which will start its work today in Barcelona.  However, in contrast to  LG and Huawei,  Samsung has introduced no new smartphone and three new tablet.  This Galaxy Tab S3 flagship Android-tablet and hybrid Windows-tablet Galaxy Book, which will be available in two versions.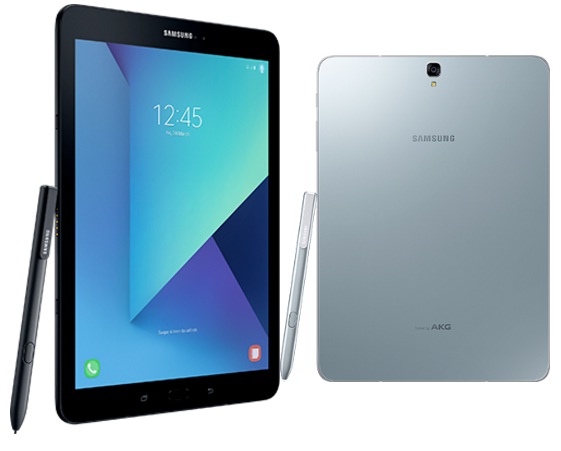 Galaxy Tab S3 is equipped with a 9.7-inch Super AMOLED display with a resolution of 2048 x 1536 pixels, which is able to display an image with increased dynamic range (HDR).  The display also supports S Pen digital pen, which, incidentally, has been updated.  The new pen has a tip diameter of 0.7 mm.
At the heart of the new items is well known to us, "last year's" Qualcomm Snapdragon 820 platform, which complement the 4 GB of RAM.  For data storage provides a total of 32 GB of internal memory, but it can be easily expanded with the help of memory card capacity up to 256 GB.  Galaxy Tab S3 battery Powered by 6000 mAh battery that provides up to 12 hours stand-alone use of video playback.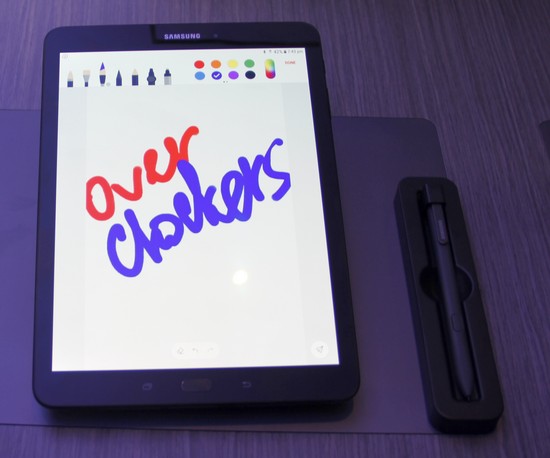 Also, we should mention that Samsung used here four speakers Harman.  The device operates on the Android 7.0 Nougat, of course, with the original case.  We should also note the presence of a fingerprint scanner, port USB Type-C and optional support for LTE.  The cost of the tablet Galaxy Tab S3, according to a representative of Samsung will be 680 and 770 euros, respectively, for the model with and without support for LTE.
Select Rating :

Samsung introduced Galaxy Tab S3 tablet
Add Comment ( 1 )
SAMSUNG INTRODUCED GALAXY TAB S3 TABLET