Associate published sufficiently the detailed review and tests results of the single core processor atom d410 and dual core processor atom d510.
The processors indicated were tested in the composition of  Intel D510MO (first photograph) and D410PT (second photograph).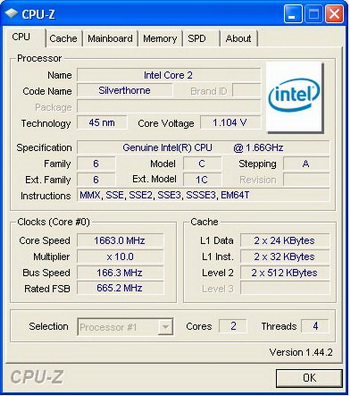 In the test, which shows the fitness of systems for Windows 7, the processor atom d510 could  collect 3,4 points, D410 : 2,3. For comparison atom 330 collected 3,2 points. In the memory test,  the indices of new processors are equal to 4,6, whereas in Atom it composes 4,5. The integrated graphic processor Intel GMA3150 in the test Windows 7 Aero collected 3,1 points, the index of graphic processor, integrated in the chipset NVIDIA ion is equal to 3,9. In the regime 3d GMA 3150 it was possible to obtain 3 points , Ion : 5,1.
Here is the graphic tests Of pCMark 01 and PCMark 03 we can see well the advantage of NVIDIA ion not only above GMA950 (D945GLCF2), but also above Intel GMA3150.
Result in PCMark 05 are better.
In the test cinebench r10 the results of all participants proved to be approximately identical.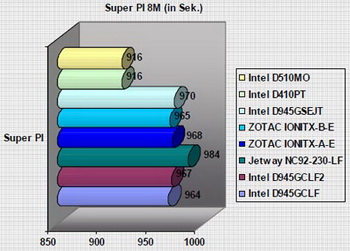 Maximum TDP value is equal to 33 W. In the idle regime time it is reduced to 26 W. This is better than Intel 945GC and Atom 330, which consumes 40-45 W.

The Price of D510MO is about $100. Low-end model is evaluated at approximately $10 cheaper.


Related Products :