Zalman, at the January CES showed  a closed liquid cooling system Reserator 3 .
Two twin C-shaped  tubes are hidden inside the radiator .  fluid passes , giving heat to fins, and then dissipated into the atmosphere with the assistance of  120 mm fan.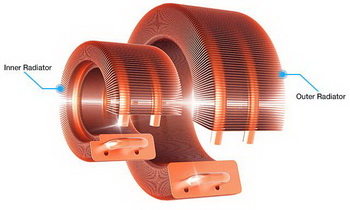 The dimensions combined with pump water block was increased from 65 x 65 x 32 mm to 70 x 85 x 37 mm.  Core weight increased from 850 to 870 g, while its size reduced from 153 x 120 x 80 mm to 145 x 120 x 79 mm.  The fan speed increased from 900-2000 r / min up to 1000/2200 r / min.  As before, the rotation speed is adjusted automatically by the PWM method.  Generated noise ranges from 18.9 to 36.7 dBA.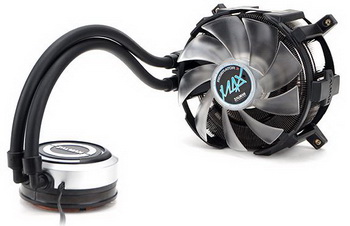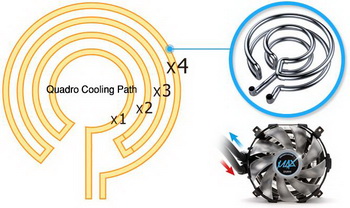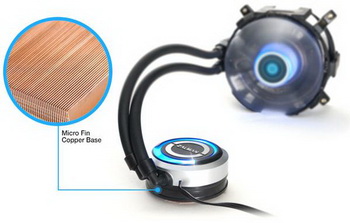 According to the manufacturer, Reserator 3 Max can take up to 350 watts of heat from the CPU.   Mounting system is compatible with processors LGA 775/1150/1155/1156/1366/2011 AMD Socket AM2/AM2 + / AM3/AM3 + / FM1/FM2.  It is possible to install an additional 120mm fan.


Related Products :