Retail assortment of ADATA SSDs added three new families: Premier Pro SP900 M.2 2242 and 2282, made in the new frame size M.2, and Premier Pro SP910 in the usual 2.5 ".
Name Premier Pro SP900 for two years been on the market in the form of 2.5 "drives, and they are based on the controller LSI SandForce SF-2281. Logically, the new M.2 2242/2282 are based on the same controller. A name denotes sizes : 2242 - board size device is 22 * 42 mm, and in 2282 - 22 * 82 mm.
Unfortunately, the company does not publish photos of these devices.  The specifications indicate only the type of memory used: synchronous MLC NAND.  Most likely, this 20-nm memory  IMFT.
Compact M.2 2242 is available in two versions of 128 and 256 GB, whereas M.2 2282 hass more capacious 512GB version.  ADATA given speed characteristics very familiar to SF-2281, new products claimed 550 MB / s for reading and 530 MB / s for write operations.
But Premier Pro SP910 a little more interesting.    Earlier, the company with an interval of half month released SP920 (Marvell 88SS9189) and SP610 (Silicon Motion SM2246EN).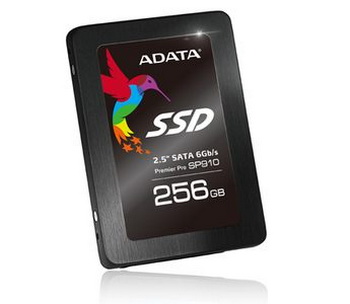 SP910 is based on a rather old Marvell 88SS9187.  
128 GB
256 GB
512GB
1TB
Form Factor
2,5 "SATA
2,5 "SATA
2,5 "SATA
2,5 "SATA
Sequential read speed
540 MB / s
540 MB / s
560 MB / s
560 MB / s
Sequential write speed
160 MB / s
320 MB / s
460 MB / s
460 MB / s
Reading random blocks (4KB)
66,000 IOPS
78,000 IOPS
91,000 IOPS
91,000 IOPS
Recording random blocks (4KB)
38,000 IOPS
73,000 IOPS
77,000 IOPS
77,000 IOPS
Recording characteristics are very suitable for flash array configurations based on MLC NAND crystal density of 128 Gbit made Micron 20nm process technology.  Slower, but cheaper.
All three products are intended for retail customers.  Premier Pro SP900 M.2 2242 and 2282 will be packed in a cardboard box with a transparent window through which we will see the device itself.  Options will then be absent.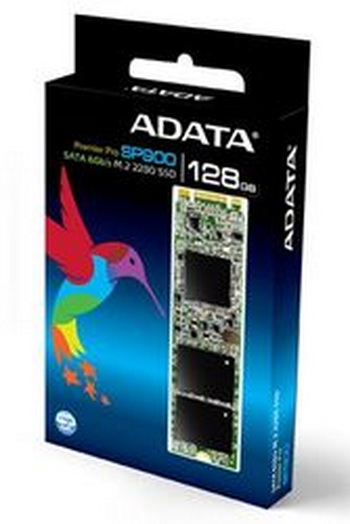 Premier Pro SP910 will be delivered in a box of identical design, but somewhat larger, while  the set will include the adapter format 2.5'' to 3.5'' with fixing screws, special Thickening frame, increasing the thickness of the case to 9.5 mm, and the license key to software package Acronis True Image HD 2013, which is designed for data backup and transfer them from one drive to another (eg, from HDD to SSD).


Related Products :