On a special ASUS website , dedicated to the company's products, manufactured in a series of Republic of Gamers, there was an information note, telling the debut of a new video card ROG Matrix GTX 980 Platinum.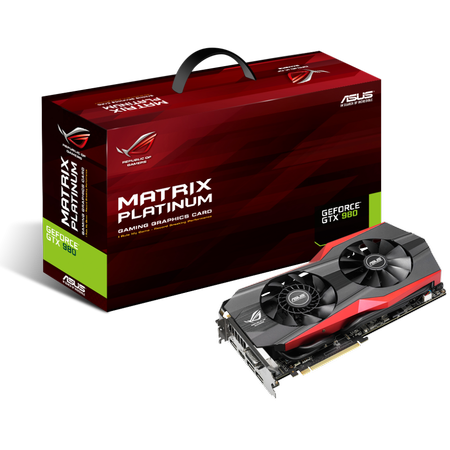 The video card is based on the graphic processor Maxwell GM204 2048 CUDA-cores to accelerate to the frequency of 1342 MHz, and is equipped with its four gigabytes of GDDR5 memory , operating at a frequency of 7 GHz.  For heat dissipation meets proprietary cooling system DirectCU II, equipped with two 100 mm fans and five heat pipes 10 mm.  And radiators and heat pipes have a matte black nickel plating.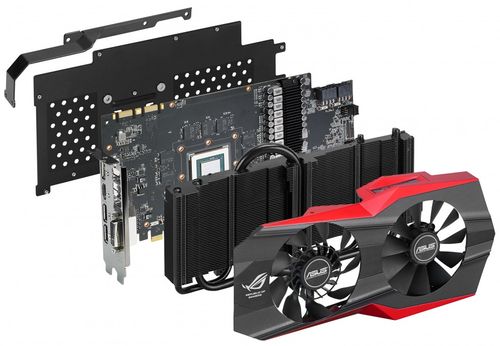 It is noteworthy that the printed circuit board news painfully similar to the previous series of graphics cards ASUS ROG GeForce GTX 780 Ti MATRIX Platinum (which, by the way, some time ago we tested ) and, accordingly, users are encouraged to power system, built by the scheme 12 + 2, which received description as a DIGI + VRM power control with 14-phase Super Alloy Power and Black Metallic capacitors.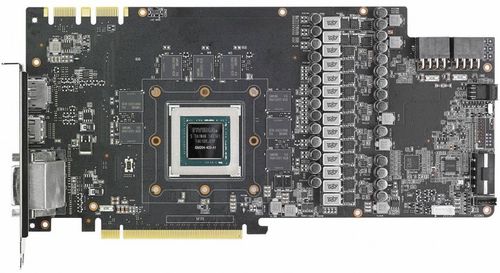 However, some small differences still exist: card has three connectors DisplayPort, one HDMI and one dual-link DVI-I, while the ROG Matrix GTX 780 was equipped with a DVI-I, DVI-D, DisplayPort and HDMI.


Related Products :