Today the system circular view ceased to be exotic, even on cars average, by Western standards, price category.  
In contrast to the circular scan systems that allow only contemplate what is happening in real-time, multi-channel DVRs are exotic products. According to its website the company Magellan, developed its DVR function navigator RoadMate 7670T-LT will expand the "angle of view" through the use of additional cameras In fact, the main unit resembles a conventional seven-inch navigator with two pivoting cameras shoot video in HD quality with a viewing angle of 170 degrees each. Rotating 360 degrees, the camera may be directed to any field of view necessary to shoot at a particular moment.
Additional cameras may be mounted on the rear window and in the vicinity of the front doors of the vehicle. Unfortunately, the manufacturer does not specify any method of attachment, or type of interface for the transmission of images on the recorder. It reported only that the simultaneous video recording can be conducted only with the two cameras on the user's choice.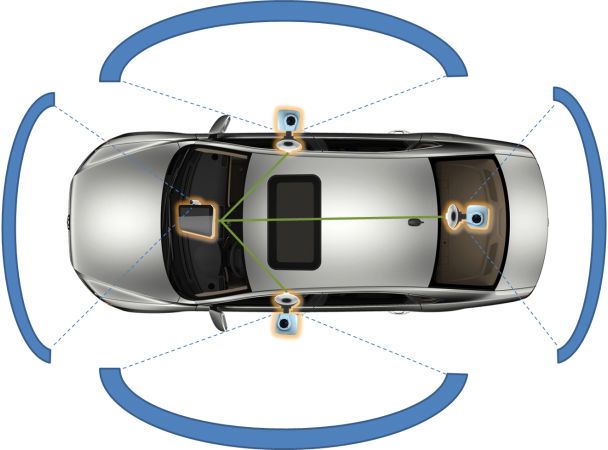 In addition, the navigator Magellan is able to warn the driver to leave the occupied bandwidth, as well as the dangerous proximity to the vehicle traveling ahead. The sensitivity of both functions can be configured individually.


Related Products :