Antec company released a new computer case P9 Window.  The technology, as the name implies, has a sufficiently large acrylic window on the side panel.  Also, the manufacturer says that this case is different low noise levels and is suitable for building productive and at the same time quiet systems.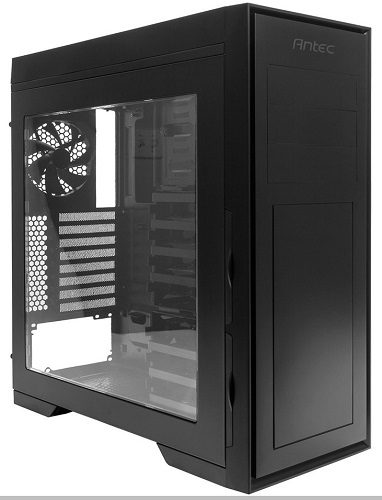 Antes P9 Window is made in the form factor Mid-Tower and has dimensions of 210 x 465 x 470 mm.  The case accommodates motherboards sizes of Mini-ITX, Micro-ATX and ATX.  New device features two removable baskets for 2.5- / 3.5-inch drives, each of which is placed on the four storage devices.  Also, two brackets for 2.5-inch drives available on the reverse side of the wall for mounting the motherboard, and the baskets were placed on three 5.25-inch bays.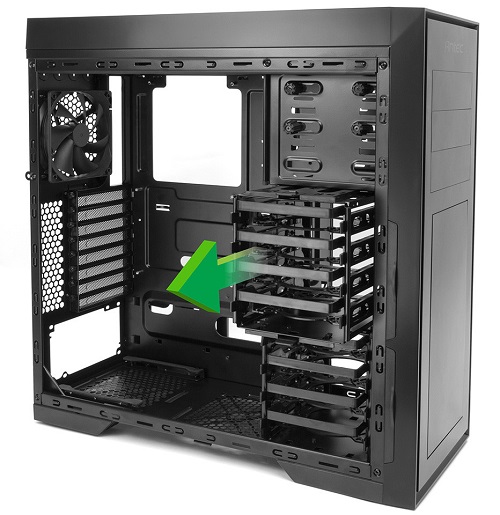 The case is designed for graphics cards up to 430 mm.  The number of expansion slots in P9 Window Antes case is eight.  Also, removing the basket for storage is possible to be mounted on the front wall of 240mm radiator liquid cooling system.  More a place in the 280- / 360-mm radiator is available on the top panel.  Note also that the body has a hole for attaching the liquid CO tank (again, instead of baskets for HDD).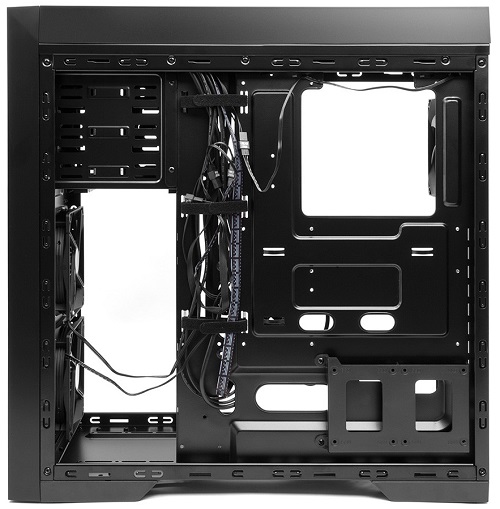 Antes P9 Window comes with two 120-mm fans on the front panel preset, and one - on the back.  It is possible to install up to two 140-mm and three 120-mm fans on the top panel, one 120 mm on the bottom, and two 120-mm baskets for storage.  Note that next to the USB ports (two 2.0 and 3.0), there are two fan speed controller.  Air vents on the front and a power unit equipped with dust filters.

Antes P9 Window sales will begin this month, its recommended price is 109 US dollars.

 


Related Products :