BitFenix company introduced at Computex 2016, several of its new buildings, according to Tom's Hardware.  New items are called Aurora, Prodigy Cape, Prodigy Pillow and Trident, and, unfortunately, at the moment we can judge them only in appearance, since the manufacturer did not disclose the full specifications of new products.
The case BitFenix Aurora, according to the manufacturer, combines attractive elegant appearance and high functionality.  The side body panels are made of translucent tempered glass.  Judging by the image, the body has enough impressive dimensions and has enough interior space to accommodate very large components, including multiple radiator liquid cooling systems.  Also, the manufacturer notes that the body is supplied with a special lining for SSD-drive, which is equipped with RGB-backlit.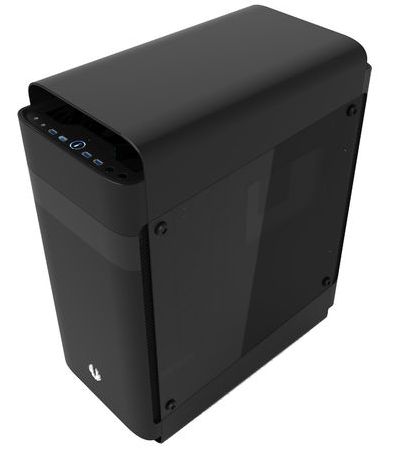 Next novelty  BitFenix - case Prodigy Cape.  This case also has a fairly large size and can accommodate up to size motherboards E-ATX, and large liquid cooling system.  Novelty has aluminum and glass exterior panels, and its design could be described as non-standard.  According to the manufacturer, the new product is an excellent solution to build powerful and visually appealing game system.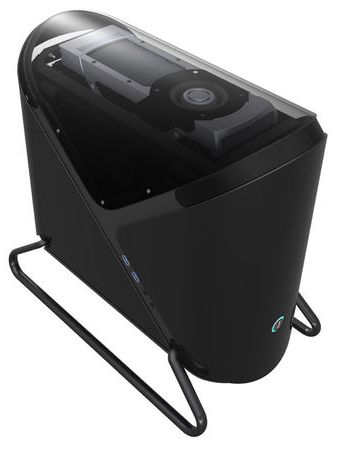 Prodigy Pillow is even more unusual streamlined design and custom layout.  The top panel of the case is transparent and has a place to put the video card, and quite long.  Also, the body is able to accommodate a motherboard Mini-ITX and maintenance free liquid cooling system.  According to the manufacturer, the new product is the perfect solution for the assembly of a sufficiently powerful gaming system for the living room.  Note that the more affordable version will be released with a metal top plate.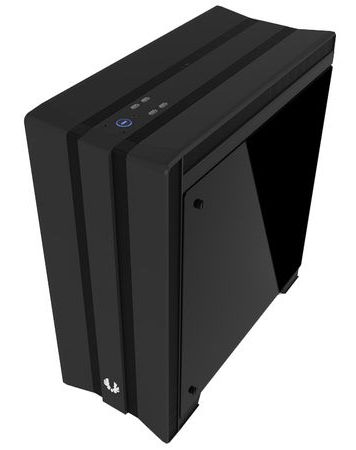 Finally Trident case is also designed to build productive systems.  According to the manufacturer, the body is able to provide excellent ventilation to remove hot air.  The body is able to take a fairly large components, as well as the overall liquid cooling system.  The side panel of the case is made of tempered glass.


Related Products :