At the conference, ISC 2016, Intel with a significant delay - up to six months - first introduced four models of the new generation of computing Xeon Phi accelerator price from $ 2438 to $ 6532 a piece.  More precisely, the now full-fledged x86-compatible processors, as 14-nm models Xeon Phi (Knights Landing) can also be produced with its processor socket and act as a central processing unit.  This is tremendous progress for computing accelerators, which have traditionally communicated through a relatively slow for their tasks the PCI Express bus.  The maximum number of cores in Knights Landing generation of processors will reach 72 pieces.  Also the processor will go up to 16 GB stack disposed on one substrate with it.
Budget model  Xeon Phi 7210 contains 64 cores and is clocked at 1.3 GHz.  Built-in processor memory MCDRAM (memory modification Micron HMC) has a capacity of 16 GB capacity 6,4 GT / s.  Also, the processor carries a built-in six-channel DDR4 memory controller supporting up to 384 GB modules up to DDR4-2133.  Model Xeon Phi 7230, which differs from the youngest only increased the speed with MCDRAM memory sharing (up to 7,2 GT / s) and support system memory up to DDR4-2400, will cost nearly $ 1,500 more  - it costs $ 3710.
More than 64 cores has only model Xeon Phi 7250. This decision carries 68 cores that operate at high frequency up to 1.4 GHz.  The TDP level model Xeon Phi 7250, interestingly enough, was the same as that of the two low-end models - 215 watts.  The  price in question - $ 4876.
The oldest model - Xeon Phi 7290 - 72 carries the core at 1.5GHz.  Deliveries flagship solutions begin after September.  Area chip solutions of 700 square meters.  mm.  The processor consists of 8 billion transistors.  The level of failure in the production of these "monsters" remains high, and Intel prefers to build up an adequate supply of processors, before you  taking orders for the solutions delivery  .  Cost model Xeon Phi 7290 is $ 6254.
Note, all the processors are integrated without a high-speed bus (controller) Omni-Path.  Versions processors with built-in Omni-Path will appear later.  This will increase the value of each model by about $ 278 and raise the level of CPU consumption of approximately 15 watts.  By the way, Intel until the end of the year the company plans to put on the market about 100 thousand New processors Xeon Phi.  Mostly it will be a model 7250 and 7230.
Briefly, we recall that in the models of Knights Landing the company switched to the modified kernel Airmont.  In contrast to the same cores for Airmont Atom processors for Knights Landing kernel supports up to four computing Hyper-Threading flows.  Thus, the model 72 with the cores 288 can simultaneously process streams.  The overall performance of new products thus crept up to the bar at 3 teraflops.  Previous models of Xeon Phi, represented Knights Corne models relied on the P54C core Architecture (Pentium).  Thereby improving allowed three times to raise the performance of processors.  Also, for each pair of cores accounted for four blocks to handle the AVX-512 instructions and a shared cache volume of 1 MB.  This will be a serious contender on the decisions of GPGPU.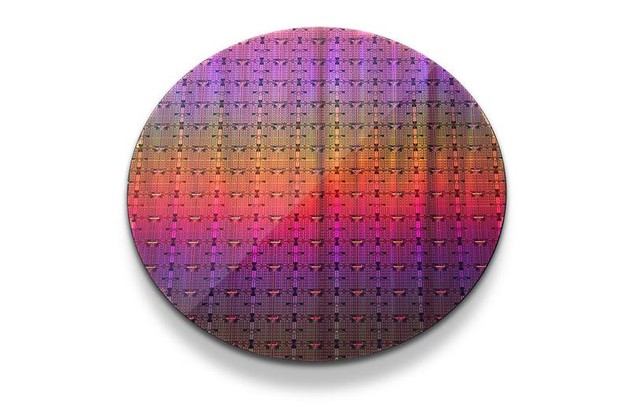 Related Products :