Acer presented gaming laptop Predator 21 X with  21-inch curved screen.
Acer representatives did not hide the fact that the purpose of issuing this niche model was to demonstrate the capabilities of the company in the segment of gaming notebooks.  They even compared the move to the behavior of the company Renault - it is participating in the "Formula 1" with high-speed fireballs to sell more production cars with the same logo on the radiator grille, but with completely different characteristics and more approximate to the needs of the public prices.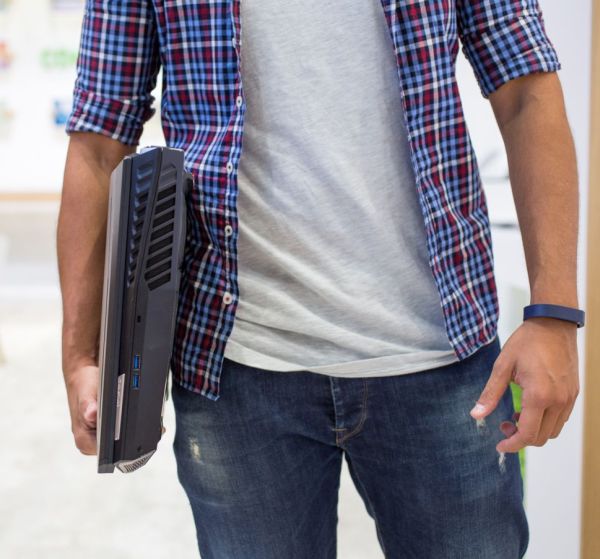 The device turned to be heavy - not less than 8 kg.  In the basic configuration, Acer Predator 21 X will cost at least $ 5000, and in fact it can be equipped with not only two video cards GeForce GTX 1080 and 64 GB of RAM, multi-drive performance in M.2 or hard drive.  In addition, you can use regular Thunderbolt port 3 for connecting external hard drives and desktop-class graphics cards in an enclosure if necessary.

Related Products :