Alphacool company introduced a new line of radiators for liquid cooling systems called Eisbrecher Pro.  Currently, the line includes three model sizes 120, 240 and 360 mm, which established one, two and three-fan 120, respectively.  In the future, the manufacturer plans to release a radiator and a 140-mm fans.
Radiators Eisbrecher Pro, according to the manufacturer, are designed to create a virtually silent cooling systems, and are able to operate effectively even with the "low-speed" fans.  The working fluid radiators, traditional for Alphacool, made of copper, and the case - made of aluminum.  The manufacturer notes that the new radiators differ even distribution of the air flow, providing more efficient cooling.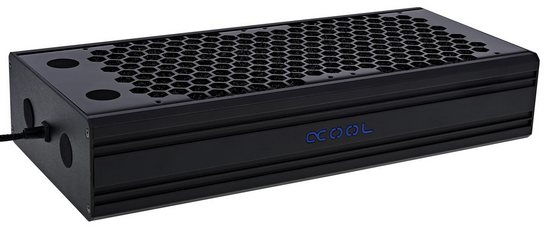 Dimensions 120mm model comprise 172 x 56 x 132 mm, 240 mm - 292 x 132 x 56 mm and 360 mm - 411 x 132 x 56 mm.  working fluid thickness is 45 mm.  The manufacturer also promises a future release low-profile model with a smaller thickness.  On every inch of the length of the radiator for 16 plates.  The maximum permissible pressure - 2 bar (200 kPa).  Each of the new products has six holes with G1 / 4 "thread that allows you to connect fittings to any convenient side. The side panel radiators has Alphacool logo with LED backlighting.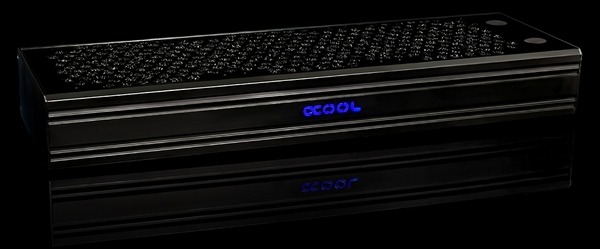 Radiators Eisbrecher Pro is already available to order in Germany at the price of 69, 94 and 119 euros, 120, 240- and 360-mm model, respectively.


Related Products :