EVGA proposed an adapter for transferring power connector on the side of the video card  has become a desirable acquisition for small case.

EVGA Company announced that registered on the website owners of video cards GeForce GTX producer in 1080, 1070 and GeForce GTX GeForce GTX 1060 can claim to the first of November a free device, called PowerLink.  More precisely, the recipient must pay only the costs of packing and shipment of the adapter.  Each instance of EVGA graphics cards these models can qualify for a PowerLink, but to one person is released not more than four accessories.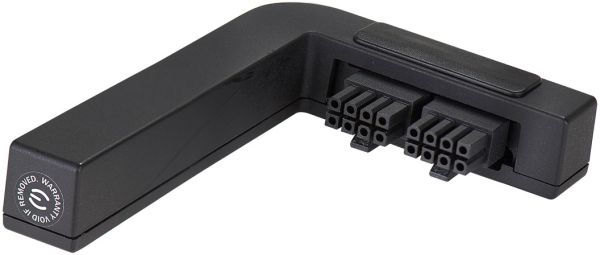 Inside the adapter according to the manufacturer, located capacitors with a solid electrolyte.  Obviously, for this reason, on the case side you can see the warranty sticker-seal.
Plugs to connect the adapter to the video card is removable and can be disconnected from the terminals contacts with a screwdriver.
This arrangement allows the flexibility to configure a set of connectors for various video cards from one to two six-pin  eight.

PowerLink can be bought separately, but in this case for each copy will have to pay almost $ 30.  


Related Products :