EVGA Company has started deliveries of the new products   - maintenance-free liquid cooling systems for processors.  New  - EVGA CLC 120/280 Liquid Coolers - are compatible with a range of equipment for cooling graphics cards.  Compatibility is provided as an interface to the level of hardware, and in terms of management parameters via a PC program.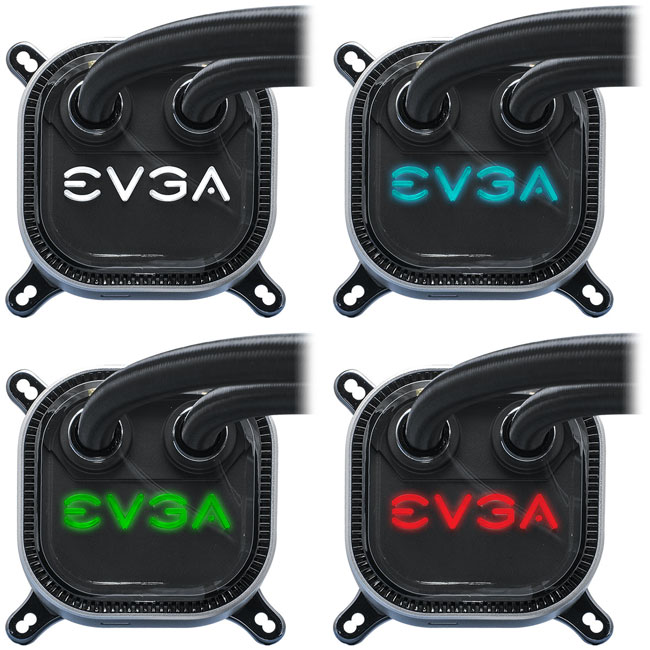 As you might guess from the title , there are two options radiators  : one with two fans with dimensions 312 x 139 x 27 mm, and the other - with one fan sizes 156 x 122 x 28 mm.  Each of the fans based on a Teflon bearing Teflon Nano Bearing, although the characteristics of the fans for the CLC 120 and 280 are different.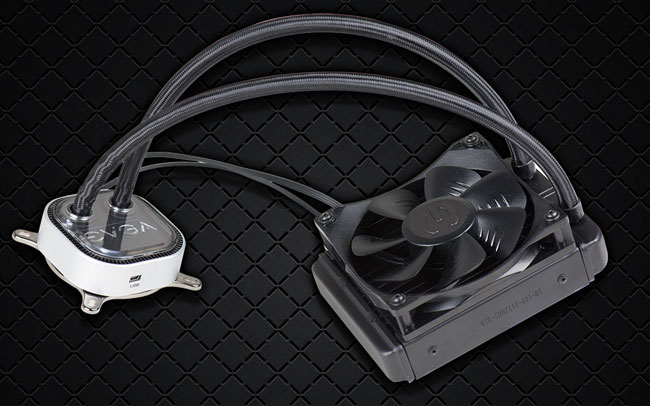 Fan model CLC 120 size 120 x 120 x 25 mm has a variable speed of 500-2400. R/ Min.  The aggressive form of the blades creates a high static pressure , in 1 hour can be pumped up to 127.2 m3 of air.  The noise level varies from 16 to 39.9 dBA.  Model CLC 280 fans operate at about 600-2200. R/ Min.  static pressure level reaches 4.2 mm  and the volume of pumped air -. up to 193 m3 per hour.  The noise level varies from 16 to 39.5 dBA.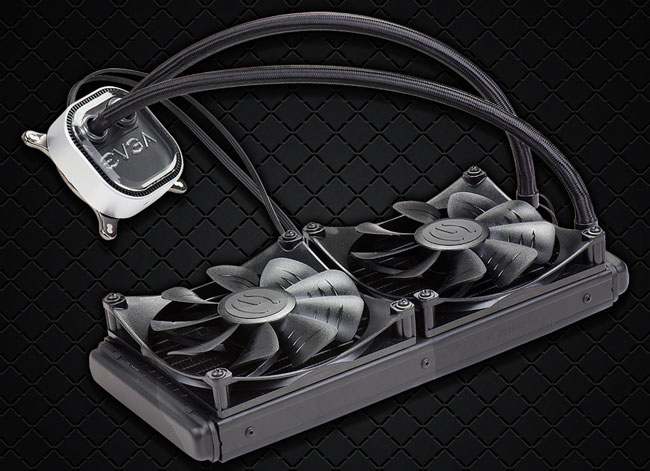 The aluminum radiator.  The waterblock is 3 cm high, has a copper base.  Rubber tubes supplied encased in a protective braid.  The waterblock is equipped with parking frame for Intel LGA1150 processors 1151, 1155, 1156, 1366 and AMD AM2 CPU, AM2 +, AM3, AM3 +, FM1, FM2, FM2 +.  Frames for AMD Socket AM4 processors will nominally supplied later.  While they have to be ordered separately, although free.  set CLC 120 recommended price in the US is $ 90, and set CLC 280 - $ 130.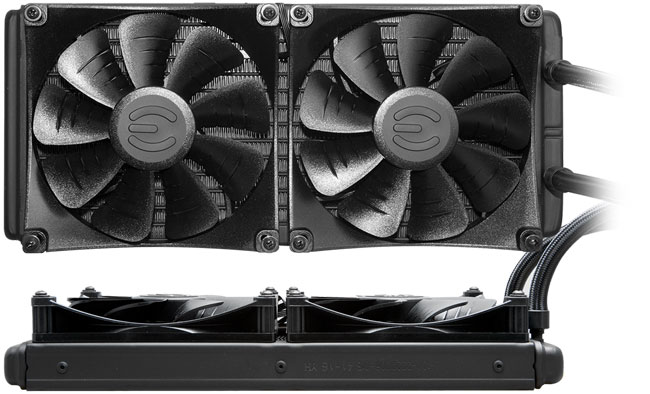 Related Products :