Just a month and a half ago, at Computex 2014, Kingston showed a different set of novelties: for some of them, it was the debut of (Kingston HyperX Fury and Kingston SN2280S3),.
About half an hour ago, Kingston sent out a press release on the family SSD Kingston SSDNow V310.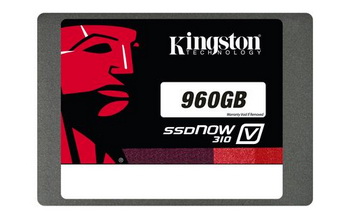 Somewhat surprising is that the first representative of this family was the version with the volume of 960 GB.  And it is so far the only one.  The controller is Phison PS3108-S8.  Thus, of the three presented in the last couple of months  SSDs Kingston, only one is based on the platform  SandForce.
Speed characteristics  : up to 500 MB / s linear read operations and up to 450 MB / s for linear recording operations.  However, the manufacturer indicates a fairly weak point controllers Phison PS3108-S8, which, with the growth of storage, all show lower performance characteristics for random read and write blocks of 4 KB: it gives the figures in Kingston 26.5 MB / s for reading and only 10 MB / s write.  That however, is still quite good indicator.
The type of memory is not specified, however, given the orientation of the Kingston SSDNow V310 for the budget end of the market is likely to use 20-nanometer synchronous or asynchronous memory production Micron: 19 nm memory Toshiba is now used only for the  HyperX, and the new 16-nm memory Micron .  It should be noted that, despite all this, SSDNow V310 provides a three year warranty, and the resource is set much higher than the other solutions from other manufacturers of 2728 terabytes of data recorded, which is about 3000 times overwrite.  Herewith, 2.65 complete rewrite cycles per day (DWPD).  For comparison, Crucial sets the share at 72 TB for the entire warranty period, and Samsung - 40 GB per day.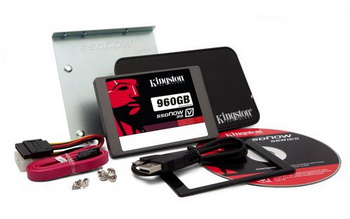 New products will be available in four different trim levels: from the base, which includes only the drive itself, the extended, in which there are, in addition to drive external enclosure with USB, SATA interface cable and power cord, paper manual, adapter and mounting screws to install the drive into a 3.5 ", as well as a CD-ROM with software and DVD-ROM with video-based installation.


Related Products :