AMD  announced the availability of ready-HP and  Lenovo computers, using hybrid processors Bristol Ridge Socket AM4 Series PRO.   AMD's website lists only a result of its products.  AMD PRO seventh-generation processors as they are officially called, are represented in the range of seven models, but in fact they are a bit more - it will be discussed in a separate article.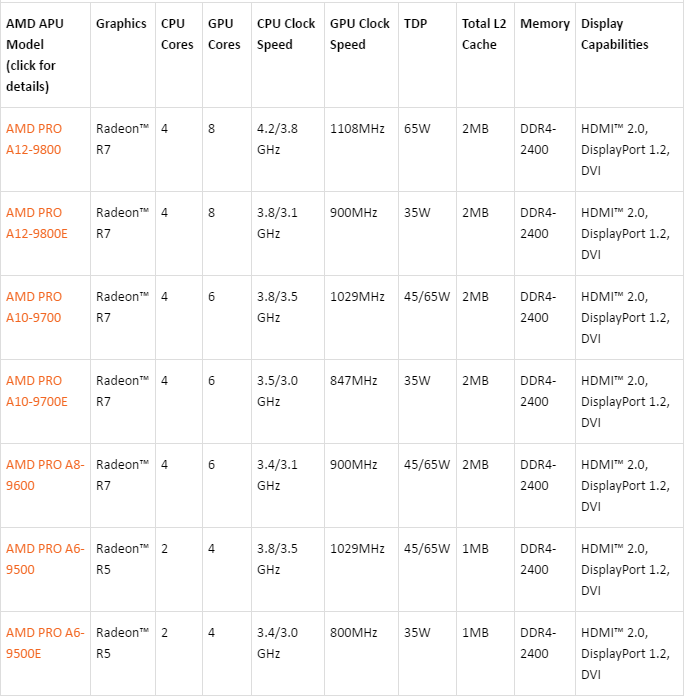 Performance PRO series processors are no different from the usual Bristol Ridge Socket AM4, we can only assume that they will have a longer life cycle.  However, one difference AMD says specifically - "professional" processors offer hardware data protection using ARM TrustZone technology, which debuted back in mobile processors Carrizo.
Model AMD PRO A12-9800E, for example, compared with a certain processor Core i5.  All processors Bristol Ridge Socket AM4 support dual-channel DDR4-2400 memory type.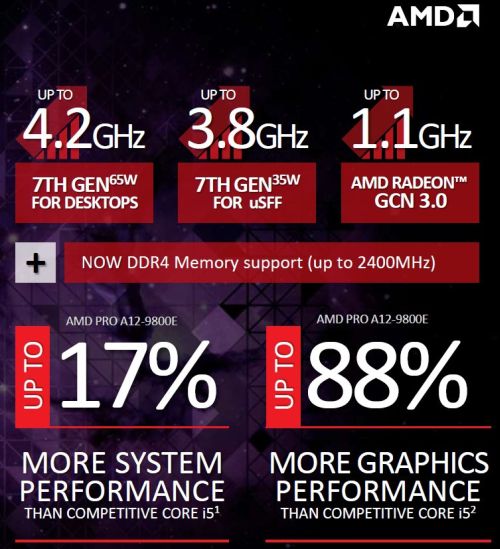 The comparison with predecessors:
The following illustration describes the competitive positioning of new processors AMD PRO.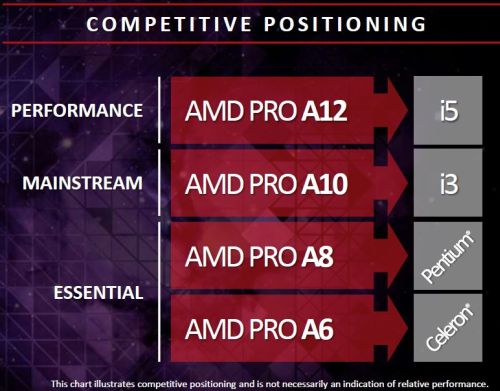 The two following illustrations show a comparison of the new processors with competing solutions in the tests PCMark and 3DMark.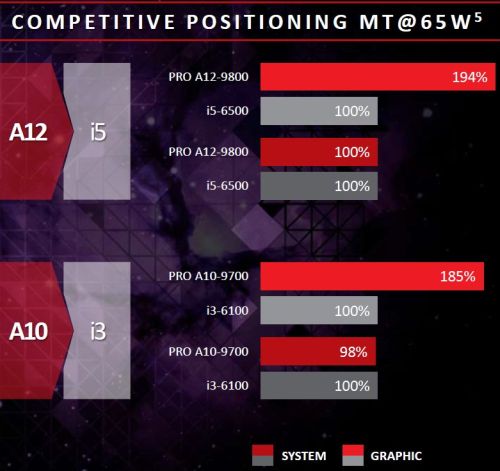 In fact, these histograms show the advantage of built-in AMD graphics.


Related Products :