As part of  CES 2017 American automaker Fiat Chrysler introduced the concept car that focuses primarily on representatives of the Y-generation, who were born after 1981.  According to Engadget, a prototype vehicle with an electric motor called Portal.
Chrysler Portal is an electric minivan with  autopilot and futuristic design.  Three rows of seats allows to transport a family or group of friends, which in a way obviously will not be bored.  Electric is able to detect the driver and passengers to adjust the face and some of the functions under their preferences, for example, include  favorite music, adjust the brightness of the backlight or to set the optimum temperature in the cabin.  It has a built-in camera that can be used to create the Self, as well as the internal communication system to communicate with the driver and two passengers of the display.  By the way, the pictures taken on the built-in camera of the car immediately sent to users' mobile devices.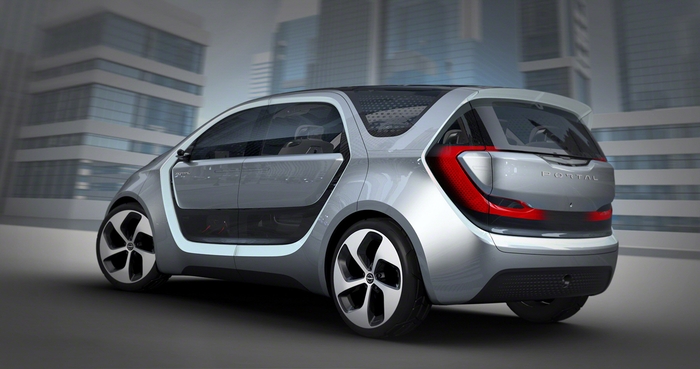 The concept car Chrysler Portal is equipped with ultrasonic sensors, cameras and radar to scan the surrounding environment.  It will help  plan the perfect route, based on the preferences of each passengers.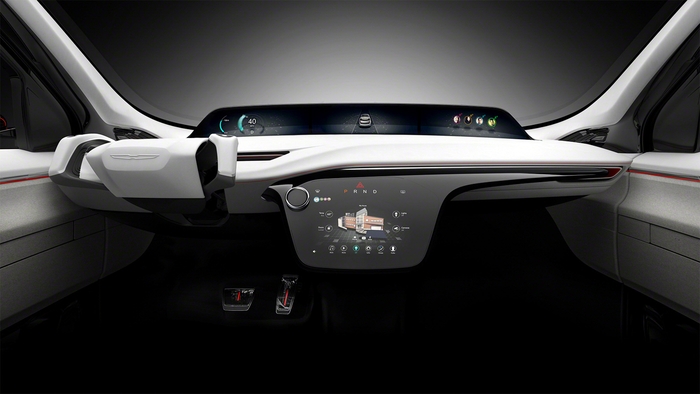 Chrysler Portal has a battery capacity of 100 kWh, which  is able to travel without recharging more than 250 miles (about 400 kilometers).  It supports fast charging, which in just 15 minutes of charging the car will drive another 150 miles (about 240 kilometers).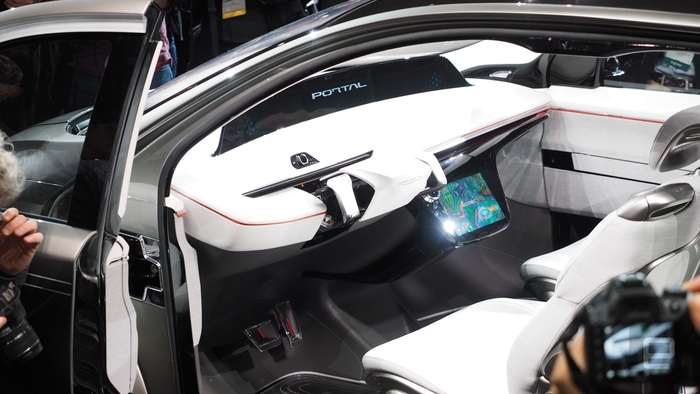 Release dates Chrysler Portal manufacturer has not announced.  Rather, , like most concept cars,  will not appear on the market.  But some of the technologies implemented in it, with a high probability may appear in future cars Chrysler.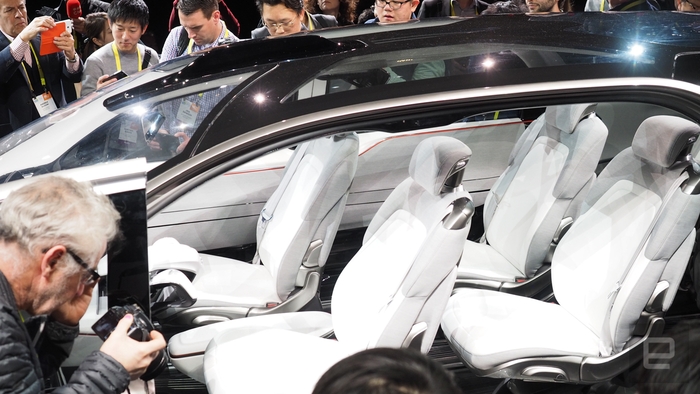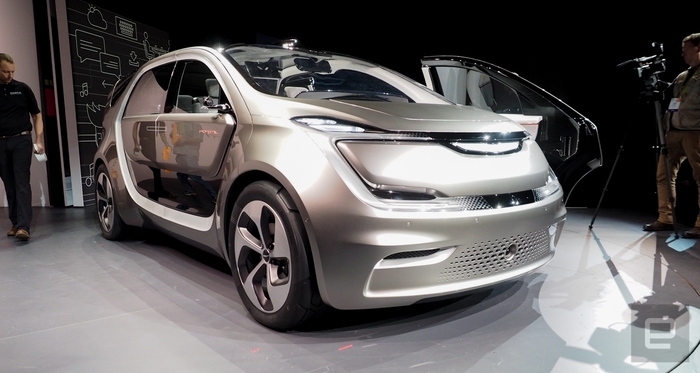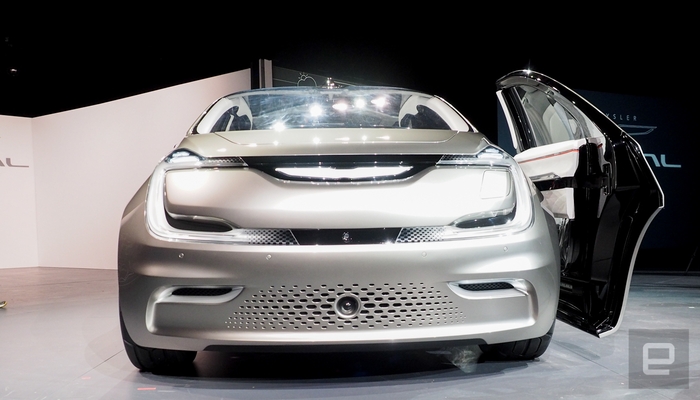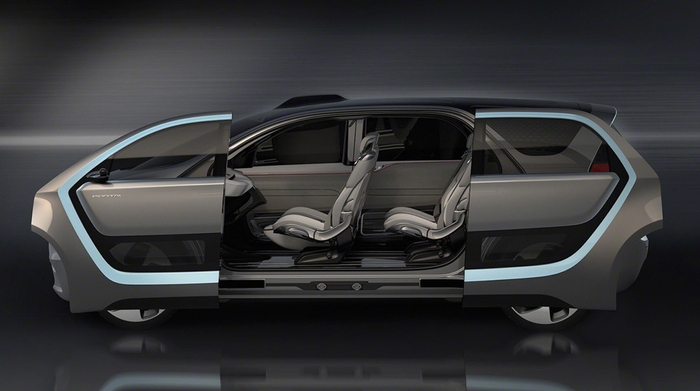 Related Products :