As you know,  NVIDIA video card GPUs Pascal for make the most effective work in SLI combination require the use of new SLI-HB bridges.  Motherboard manufacturers have introduced new bridges of various designs to suit all tastes.  
Now Asus company has another version of SLI bridges new generation, according to our colleagues from Overclock3D.  New items available at the 3- and 4-slot version, where the distance between the connectors  two or three slots, respectively.  Design of new products developed with an eye on the appearance of ROG Strix line, in order to better combine them externally.

Of course, not without RGB-illumination, for which, interestingly enough, it is possible to both software and touch-sensitive controls.  On the cover of the bridge in the placement of the backlight has a touchscreen control panel.  Note that the bridge can be connected to the 4-pin connector for LED strips on the motherboard that allows you to synchronize the light.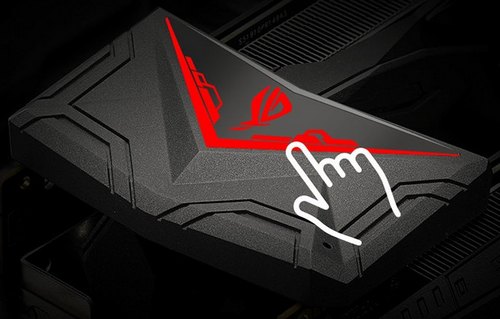 Related Products :