Intel demonstrated the special features of 32-nm desktop processors clarkdale and estimated their performance.
In the introductory part Intel described about the special architecture features and optimization of new processors and OS Windows 7.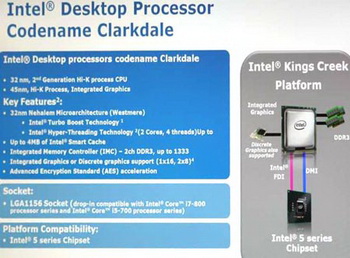 As it was explained, Intel and Microsoft companies together made the extensive work, directed  to the optimization of technology hyper threading .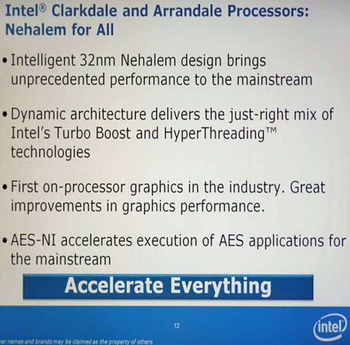 The results of clarkdale productivity in the tests pCMark vantage, SPEC CPU2006, SiSoft sandra and 3DMark vantage show that the processor is fast enough .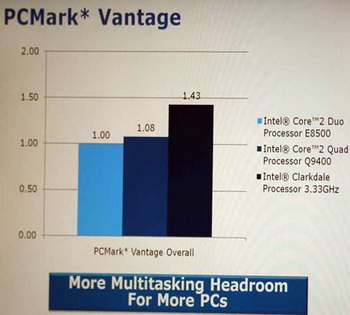 In the test pCMark vantage, the new CPU  1,43 times exceeded core 2 Duo e850.
Result in the test 3DMark vantage.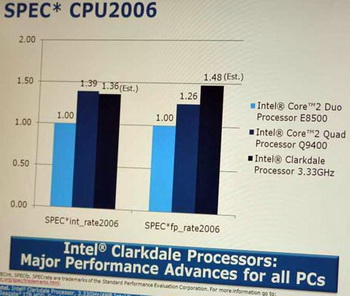 The general productivity of processor estimated in SPEC CPU2006.


Related Products :