Zalman introduced computer case H1 with automatic ventilation system.  The system is activated when the temperature at the sensor reaches the threshold (35-45 degrees Celsius, depending on the settings).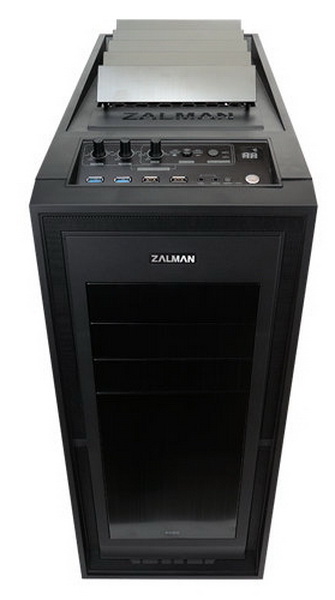 Normally fan casing fitted with four 200-mm in front of a 120-mm at the rear, and a pair of 120mm from the top.  Another 120mm fan, the user can install it in the lower part of the case.  As already mentioned, the upper fans automatically run only under certain conditions, while for the remaining three-channel controller is provided for manual operation.
Main characteristics H1 as follows:
Dimensions - 569 x 237 x 551 mm;
material - steel, aluminum;
two ports USB 3.0, two ports USB 2.0, audio jacks, three-channel fan controller;
three 5.25-inch drive bays, eight 3.5-inch bays;
nine expansion slots (video up to 360 mm);
compatibility with motherboards E-ATX, ATX, Micro-ATX, Mini-ITX.

Related Products :