Galaxy company presented an interesting version GTX 275 . First, the card components work at high frequencies, and in the second place, for guaranteeing a stable work at high frequencies this card is equipped with alternative power-supply systems and cooling.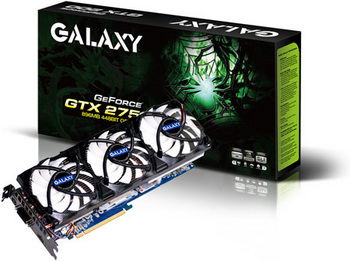 This card is equipped with GDDR3 memory with 0,8 ns access time . The 896 MB memory is connected to the GPU with 448- bit bus. The core clock frequencies , block shader and memory  for the GTX 275 OC edition compose 650, 1475 and 2400 MHz ( regular values compose 633, 1404 and 2268 MHz respectively).
The power diagram is based on Digital SHIM.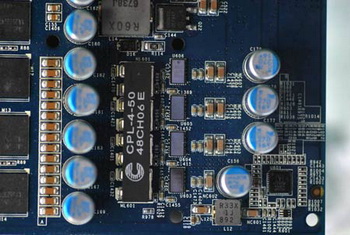 In its composition enter power transistors, microcircuit managers , integral inductive elements, were replaced with traditional wire chokes, and a large quantity of multilayer ceramic capacitors. According to some data, EFFICIENCY of this diagram  reaches 80%.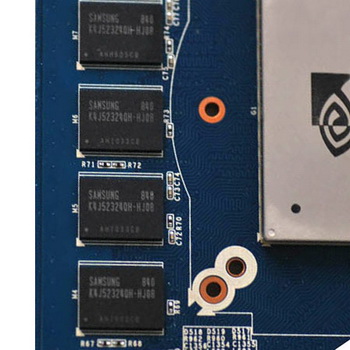 This card is cooled with  arctic cooling accelero xtreme, in its construction enter five heat pipes and three fans. In the delivery set enters the utility xtreme tuner.


Related Products :