Ocosmos company demonstrated the prototype of tiny PC OCS1 : first MID on base Of oak trail, which works under Windows 7.
One additional interesting development, in contrast to Ocosmos OCS1, which already left to the stage of series production, showed openPeak company  . The discussion deals with the multimedia plane-table on base Of atom (moorestown core), which works under android 2.1 .
Device weight about 500 g and works from one battery charge 7-10 hours.
Concrete configuration is determined by customer and can include wireless connection wi-Fi, Bluetooth, Zigbee and 3G.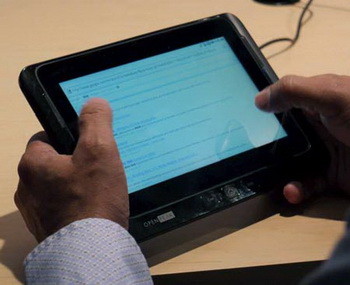 Related Products :