Compal company presented new hybrid tablet QAV20 .
The device has screen size 13.3 inches, the resolution  is equal to 1366 x 768 pixels.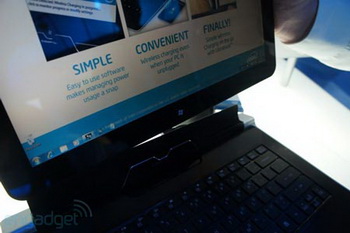 The products is complemented by a docking station with a keyboard.
The base of system is Intel Core i5 ULV processor.
In the docking station there are Ethernet port, two ports USB 2.0, HDMI video output and headphone jack.
The product is offered as reference design and the company is ready to release it under OEM.  


Related Products :