HP introduced several new line of powerful workstations Z - Z420, Z620 and Z820.  All new products use the latest eight-processor Intel Xeon E5-2600 with up to 512 GB of memory standard, DDR3, PCI Express technology supports  third generation, as well as work with professional multi-threaded workstation applications
Model HP Z420 is designed for design tasks, architecture, editing video and images.  In addition to supporting high-performance 8-core Intel Xeon processor  E5-1600 and E5-2600, it can  be also equipped with up to 64 GB of RAM ECC, up to 11 terabytes of disk storage at a high speed, as well as single-card NVIDIA Quadro 5000 or dual NVIDIA Quadro 2000.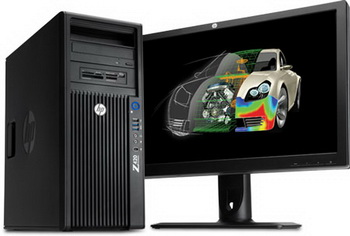 Model HP Z820 will be the perfect choice of virtualization task , such as development of oil and gas industry, CAD users and engineers.  Supports one or two processors (a total of 16 cores), up to 512 GB of RAM ECC, up to 14 terabytes of high-speed drives, one or two video cards NVIDIA Quadro 6000.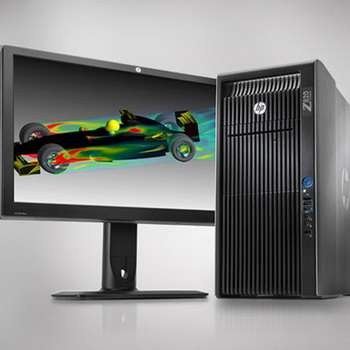 Model HP Z620 is designed primarily for users of critical dimensions and low noise system, so it is perfect for users of financial institutions involved in animation, video editing and CAD average users .  Supports one or two processors, up to 95 GB of RAM ECC, up to 11 terabytes of storage on one card  NVIDIA Quadro 6000 or two NVIDIA Quadro 5000.
In addition, all new HP workstations Z series power supply is set to the level of efficiency equal to 90% . HP Z420, Z620 and Z820 Models will be available in early next month.  


Related Products :