One of the South Korean enthusiasts did not wait for the official AMD Ryzen engineering samples for testing, and due to the presence of Biostar motherboard based on AMD X370 chipset has already started to carry out the first tests on extreme overclocking processors of this series.  Unfortunately, his revelations, he shares in the closed part of the Korean online site Hardware Battle.  He argues that by using liquid nitrogen he managed to overclock Ryzen to 7 GHz.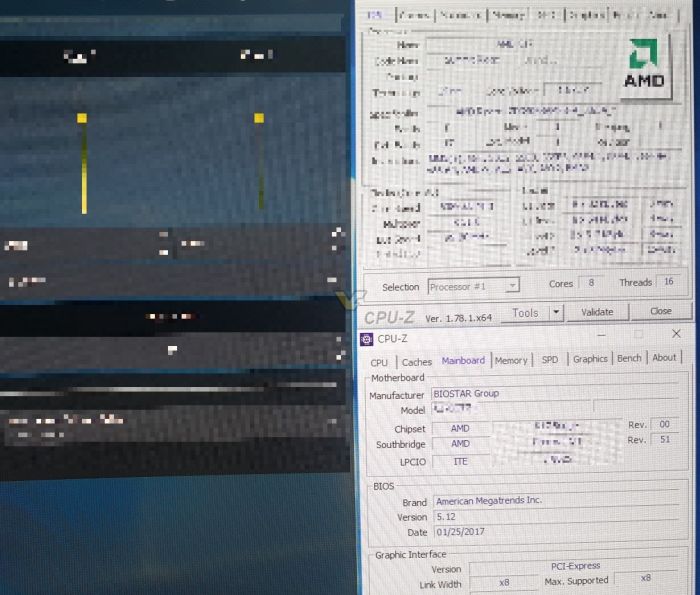 In general, AMD company prepared for overclocking processors Ryzen proprietary utility.  This is important because the new processors without exception possess free multiplier, and some of them supports advanced features "automatic overclocking."  
The second most important news of the overclocking features of processors AMD Ryzen with negative temperatures - they do not suffer of cold bug  which prevents overclocking processors using liquid nitrogen, dry ice, and phase change systems.  
The event Ryzen Day, which will be distributed sample processors and motherboards, will take place soon: the reviews will be published on 28 February and  on sale March 2 will appear first processors.


Related Products :